The Suså river
The Suså river, Denmark's fifth largest river and Zealand's most water-rich river system, has its source south of Rønnede, and winds past Herlufsholm boarding school and through Næstved, before it reaches its outlet in Karrebæksminde Bay. The river is home to many special plants and animal
The Suså river, which was formed more than 15,000 years ago, winds beautifully through the Central and South Zealand countryside, where it passes through Rønnede, Gisselfeld, Haslev and Ringsted before it reaches Næstved and flows into the Næstved Canal and further on to Karrebæksminde Bay. On its way, the river also runs through Denmark's first nature reserve, the Tystrup-Bavelse Lakes. 
Photo:VisitSydsjælland-Møn
For centuries, the Suså river has served as a transport route, and its importance is described in documents dating back to the Middle Ages. Back then, the river served as a transport route for barges of all kinds. The canal in Næstved was constructed between 1930 and 1937 and connects Næstved and Karrebæksminde Bay. A harbour was also established, intended to secure the freight routes from Karrebæksminde to Næstved. 
Canoeing and nature protection
The Suså river is a popular spot for canoeing, but to protect plant and animal life, all sailing on the river is regulated, and a permit in the form of a special licence plate is required to sail on the river. If you rent a canoe at one of the area's four canoe rentals, it will already have a licence plate, but if you bring your own canoe, be sure to rent a licence plate. Read more about canoeing on the Suså river.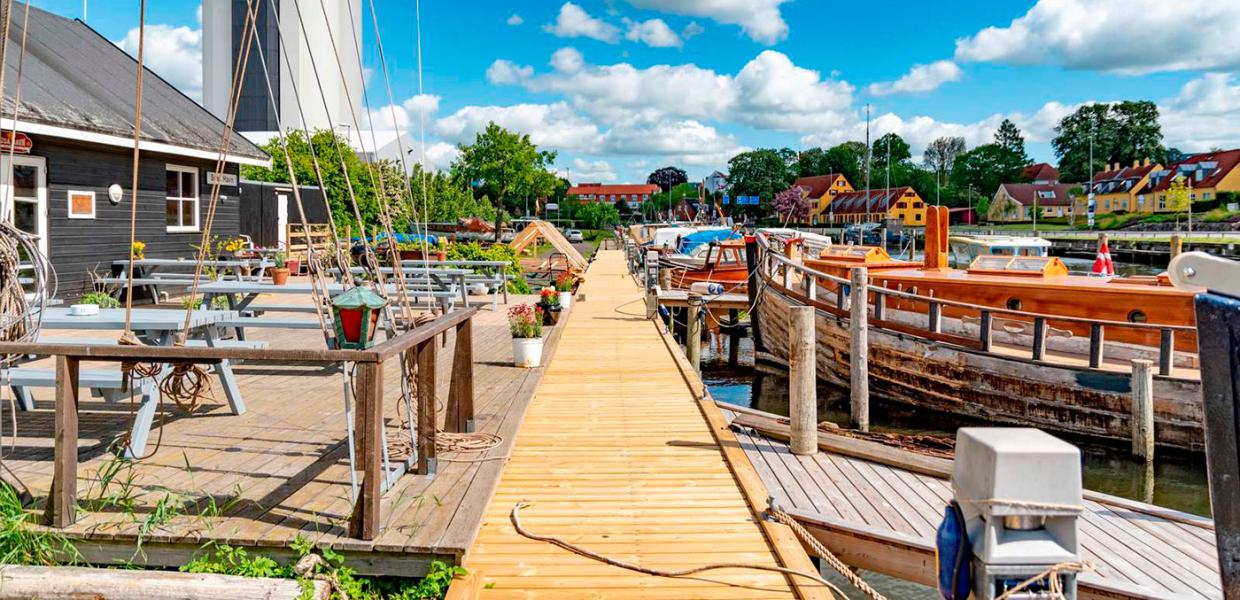 Photo:Visit Sydsjælland & Møn
Over the years, the river's importance as a transport route has disappeared, and it now serves exclusively as a recreational area. The Suså river and the surrounding countryside is full of fish, a variety of land animals and a unique flora. Among other species, you might be lucky enough to spot the kingfisher along the river. 
Three interesting facts about the Suså river
1. The Suså river is home to approx. 20 species of fish, including perch, pike and eel
2. At the bottom of the Suså river lives the thick-shelled freshwater mussel found in only three places in Denmark 
3. The Suså river runs all the way into Næstved town centre and continues in pipes under the road, directly into the harbour basin
Coordinates
Longitude: 11.75129
Latitude: 55.237671
Within 30 minutes of the Suså river
Sydsjælland & Møn © 2023
English