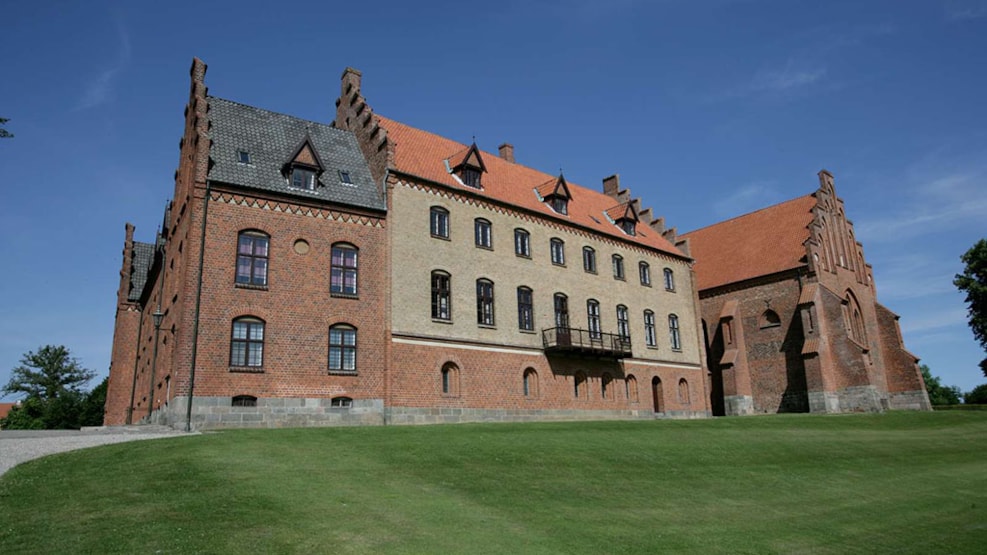 Herlufsholm
The boarding school was established in 1565 by Herluf Trolle and his wife Birgitte Goeye for 'the sons of noble and other honest men'. They were themselves childless. Herlufsholm was originally founded in 1135 as a monastery for Benedictine monks.

The school has been rebuilt and extended many times, most recently in 2008 when capacity was expanded to 280 bording students.

The boarding School is closed for visitors, but you are welcome to visit the park and church.