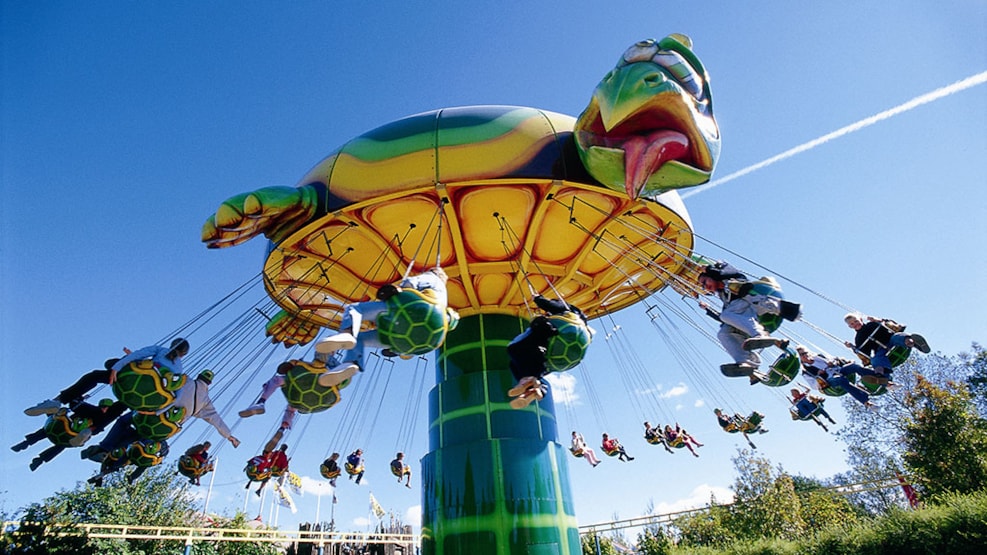 BonBon-Land
Have the funniest day in BonBon-Land 
Visit the park that every kid loves. Just outside Næstved, you will find Denmark's funniest and craziest park that every kid loves. In our big green amusement park, there are a lot of attractions with funny names. 
In 2021 you can experience our new family labyrinth where you can compete against each other and see who will find the hidden mascots first. If you dare to go into a spooky universe you can also experience our haunted house "Dukkethuset". 
To the smaller children, you can in our summer period (10th of July - 8th of august) experience our new summer show with Henry Hundeprut and Åge Mågeklat on our children scene. In the park, you can as always try our rafting, Den skøre skildpadde, Vildsvinet, Vandrotten, Svend Svingarm and our other popular attractions. There is a lot of experiences for children of every age.
When the entrance is purchased all attractions are free. Children under 90 cm are free as always. We will see you to some fun hours and new experiences in BonBon-Land.