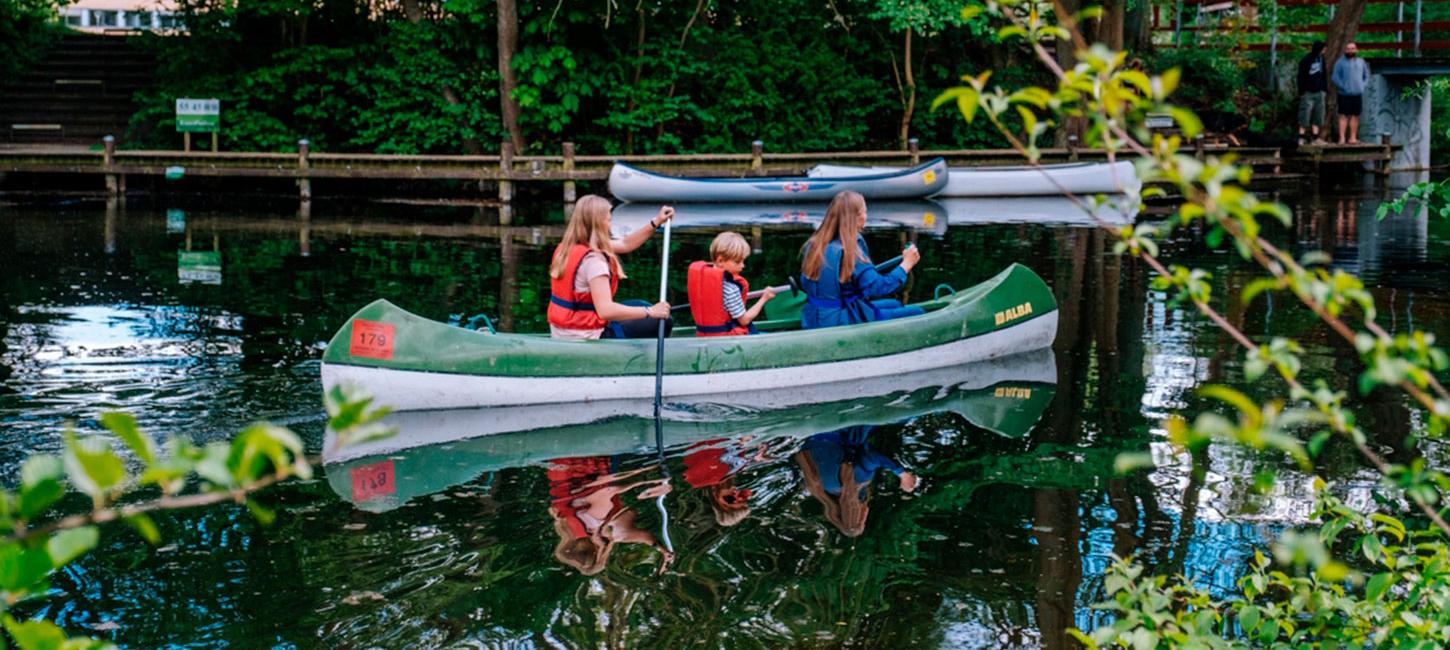 Canoeing on the Suså River
Shift down a gear and become one with nature. The whole family can gather here without any disturbances. Come down and relax in South Zealand & Møn. The canoe trip starts here.
Perhaps the most beautiful river in Denmark
Canoeing on the Suså river. Pass through beautiful countryside, past historic buildings and cosy oases where a break with a picnic basket allows time for play and relaxation. The Suså river extends for 87 km through Næstved, Faxe, Sorø and Ringsted municipalities. Row past the beautiful Herlufsholm, through winding turns all the way to the Slusehuset lock building, just three minutes from the centre of Næstved.
Photo:Destination SydkystDanmark
Beautiful nature around every corner
The Suså river is Zealand's largest water system and has an outlet in the bay by Karrebæksminde. Along the Suså river, you can see unique flora and fauna from your canoe, as the river is home to around 20 species of fish and beautiful vegetation. If you want a short trip on the Suså river, rent a canoe from Slusehuset, the lock building close to Næstved City. Then you can try out canoeing before you take a longer trip. Take a canoe trip with the kids, pack a picnic basket and enjoy nature without any other plans. Canoeing is for everyone and is a way to unite children of all ages through an active holiday taken at your own pace.