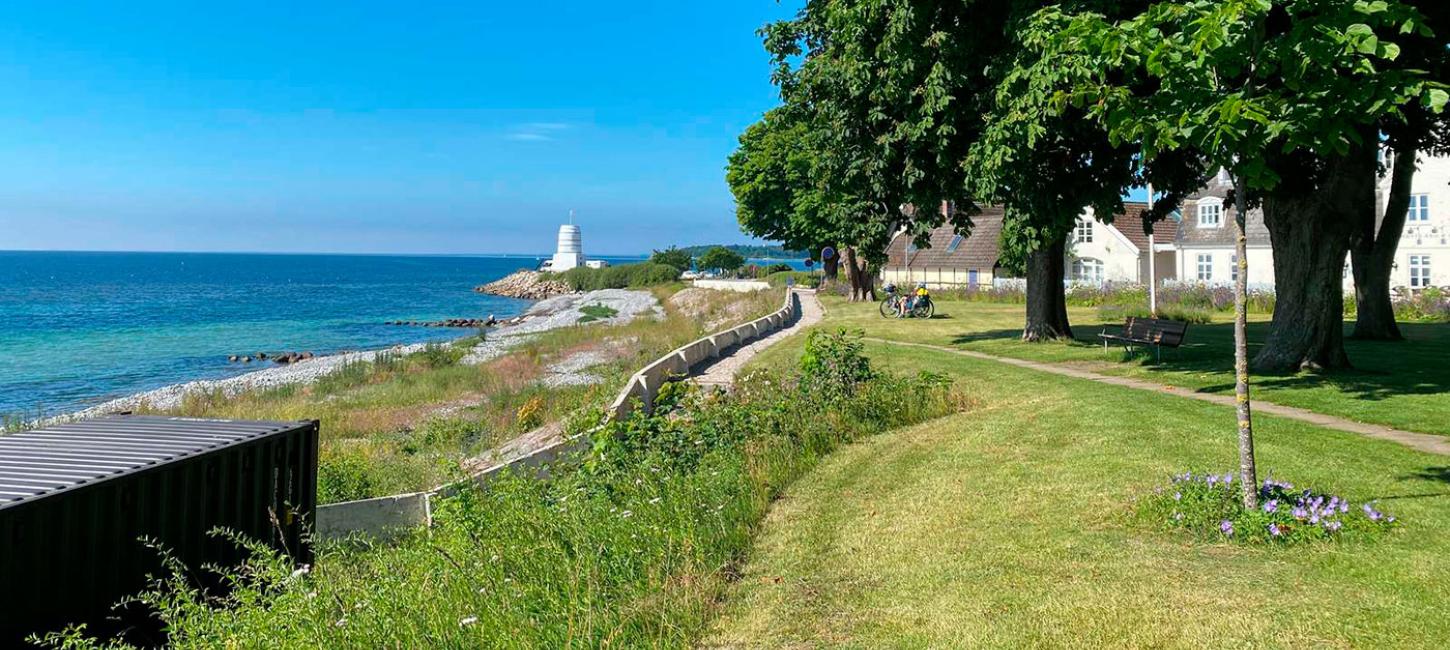 Rødvig
Photo:
Visit Sydsjælland & Møn
Rødvig town is unique in terms of its history and charming harbour and town life. You'll be fascinated by both the history and development of the town and countryside.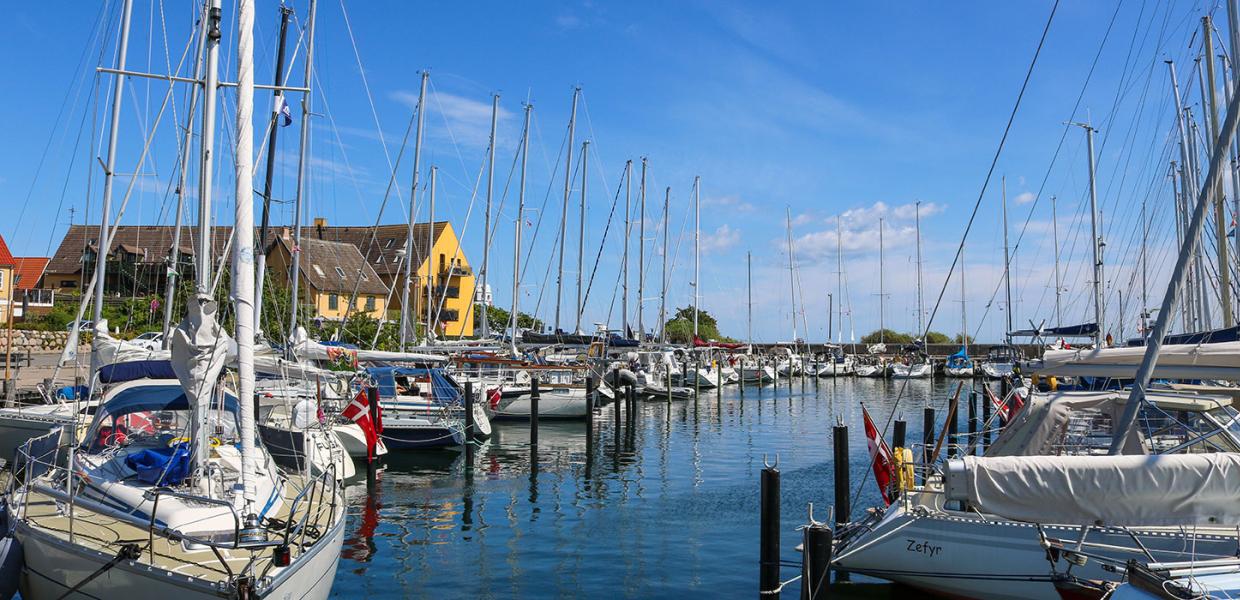 Photo:VisitSydsjælland-Møn
Rødvig can be found at the foot of Stevns Klint, with beautiful hiking routes leading straight up the cliff. 
There has long been a symbiotic relationship between town and nature here, as the town's development has been marked by the flint along the coast and its access to the Baltic Sea.
The town's landmark – the large white flint oven – is unmissable. The flint oven has stood at the harbour since 1870, when it was built and used to transform flint from the Rødvig coast into glazes for – among other things – Holmegaard porcelain. 
The harbour's mix of shipyard, fishing boats and pleasure craft helps to give life and soul to both the town and harbour. 
Coordinates
Longitude: 12.375519
Latitude: 55.256035