SUP destination Rødvig
Rødvig in Stevns is the perfect starting point for a SUP holiday. In recent years, this traditional port town has provided the setting for a burgeoning SUP and surfing scene centred around the LimeLight BoardSport Club.
On this page, you can find inspiration for specific SUP routes and book SUP stays in Stevns.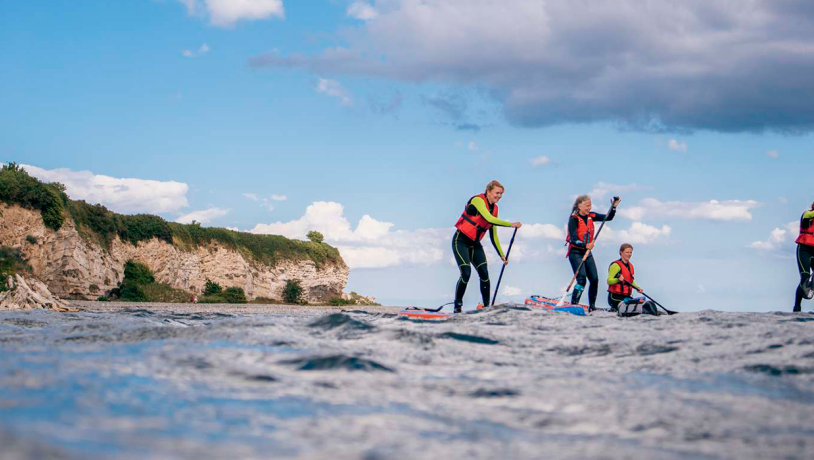 Go on a SUP tour along Stevns Klint and see the Stevnsfort fortress from the water
The tour begins on the beach in Rødvig, and you won't have to paddle far to the east before you pass the mouth of the harbour and spot Stevns Klint glittering on the horizon. You'll soon pass Rødvig's landmark, the flint oven, which stands as a reminder of the production of flint dust.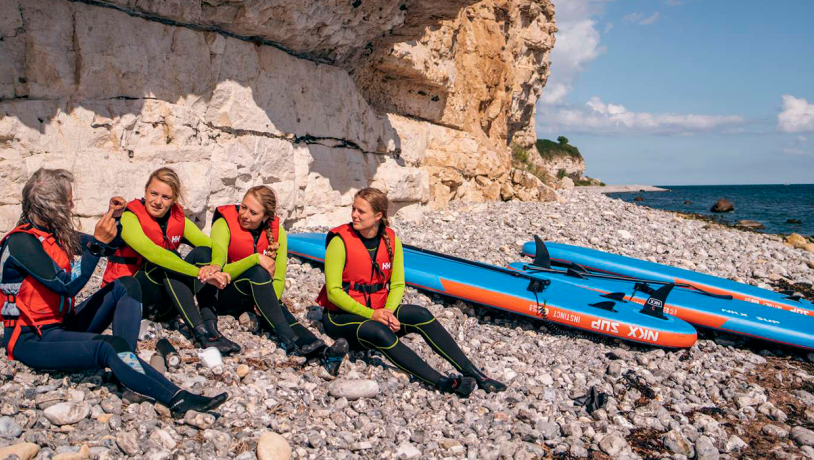 Go on a SUP safari at Felskov Rev and visit the charming port in Lund
The tour begins on the sandy beach in Rødvig and heads southwest along Rødvig's "riviera", where the cottages that line the coast enjoy a magnificent view of the Baltic Sea. On a calm day, the stretch here is a good place to get a feel for Stand-Up paddle boarding and learn the basics.