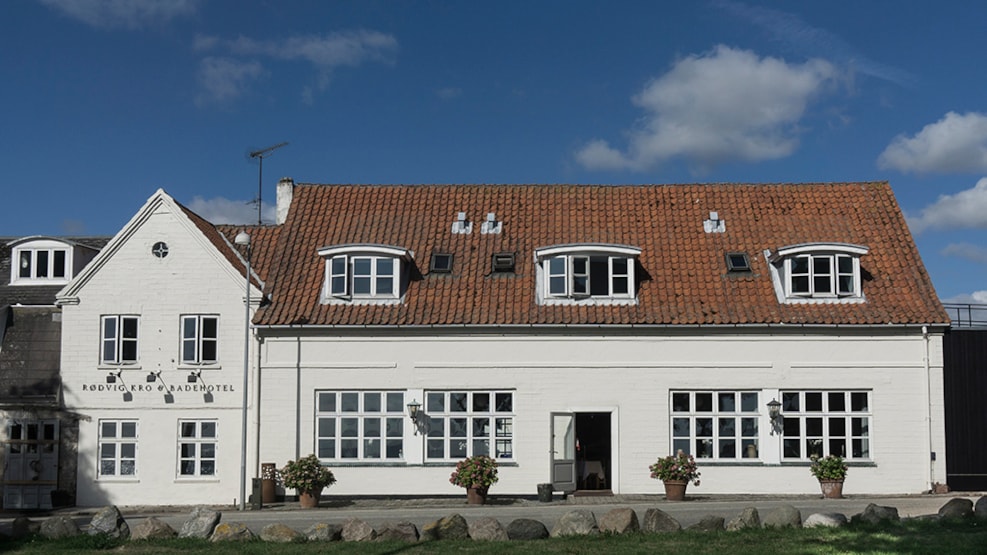 Rødvig Inn & SeaSide Hotel - Restaurant
Rødvig Inn & SeaSide Hotel has a fantastic and unique location overlooking the Baltic Sea and the Unesco World Heritage Site, Stevns Klint.
The seaside hotel has 16 double rooms, each furnished uniquely with an incredible charm and a view of the sea. The hotel has a lovely a la carte restaurant, filled with great atmosphere, food and personal service. The patio blooming with flowers invites the guests to relaxation, comfort and dining. The hotel's surroundings are rich in natural and cultural experiences, both at sea and on land.