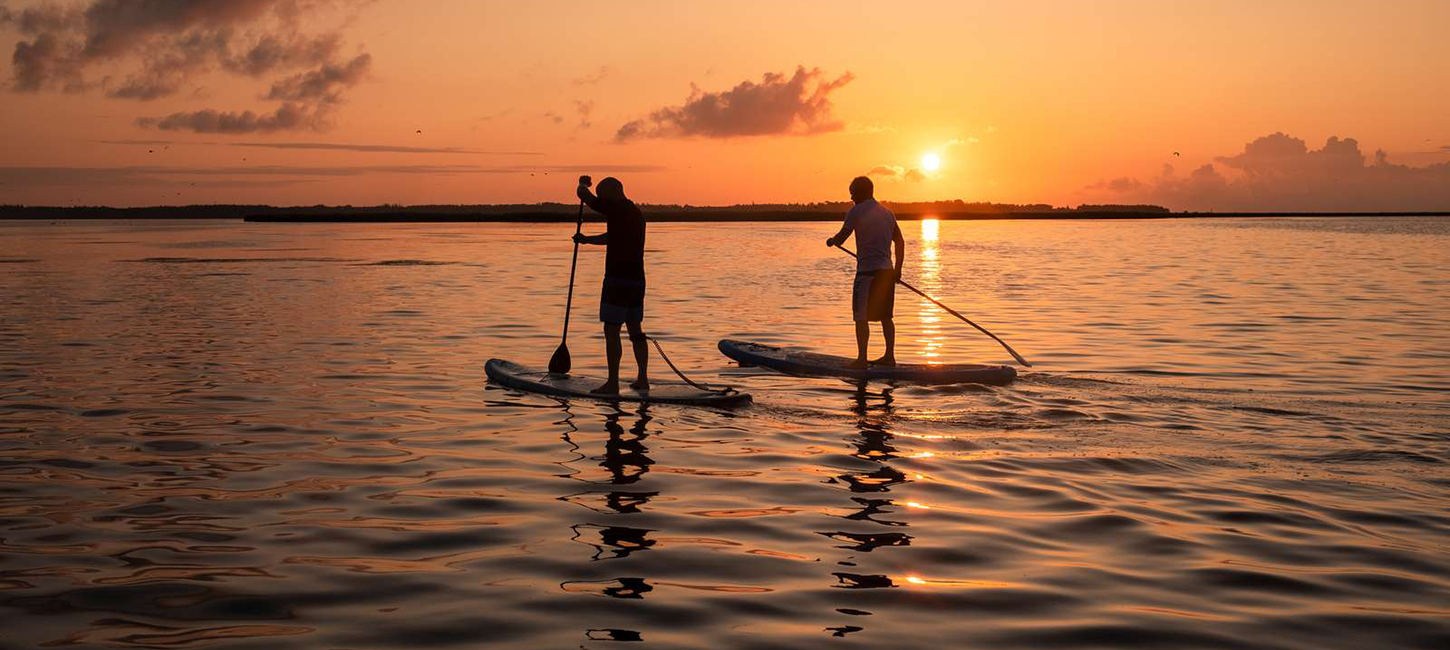 Activities on the water
Photo:
Destination SydkystDanmark
If you enjoy water sports, you can look forward to plenty of experiences above and below the water on Møn. You can try your hand at paddle-boarding, surfing and kayaking, go diving and explore underwater, or enjoy the coastline from the water in one of the tour boats.  
Tour boats
Have you ever experienced Møns Klint from the water? If not, it's a definite must. The steep, white cliffs only get even more impressive! 
Snorkelling spots and diving on Møn
Møn's long coastline offers endless opportunities to experience life underwater with a snorkel or scuba tank. For instance, you can dive down into the azure waters at Møns Klint for a completely unique nature experience.