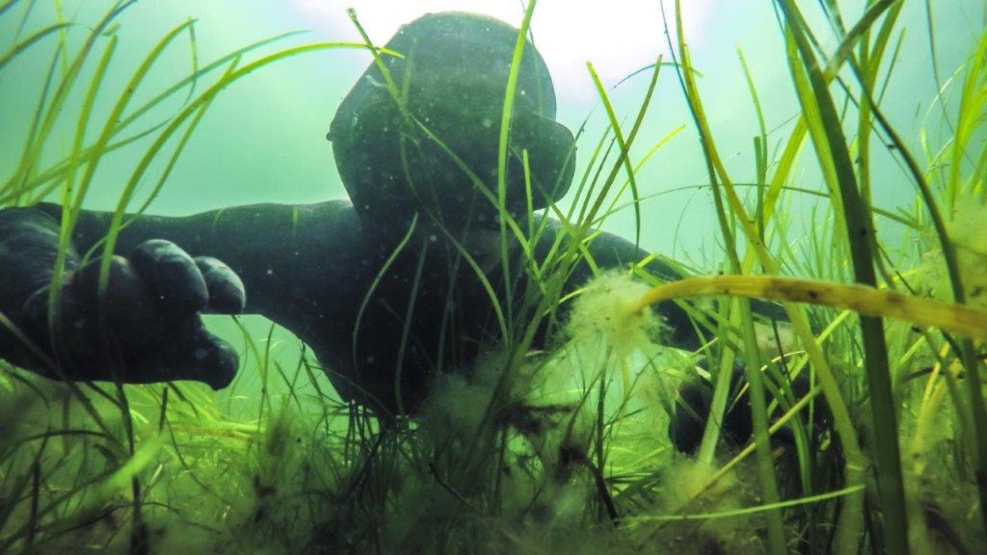 Diving at Møns Klint and Klintholm Fyr
Møns Klint is one of the most impressive places you can dive in Denmark, but it requires you to be an experienced diver.
You can experience the dramatic chalk formations and it is a very special experience to see the high cliff from the water.
From Klintholm Harbor and to the foot of Møns Klint, you can experience reefs, chalk formations and a varied plant and animal life. In addition, the chalk bottom is filled with fossils. You can experience underwater caves at Store Klint and you can find reefs of more than 2 meters in several places.