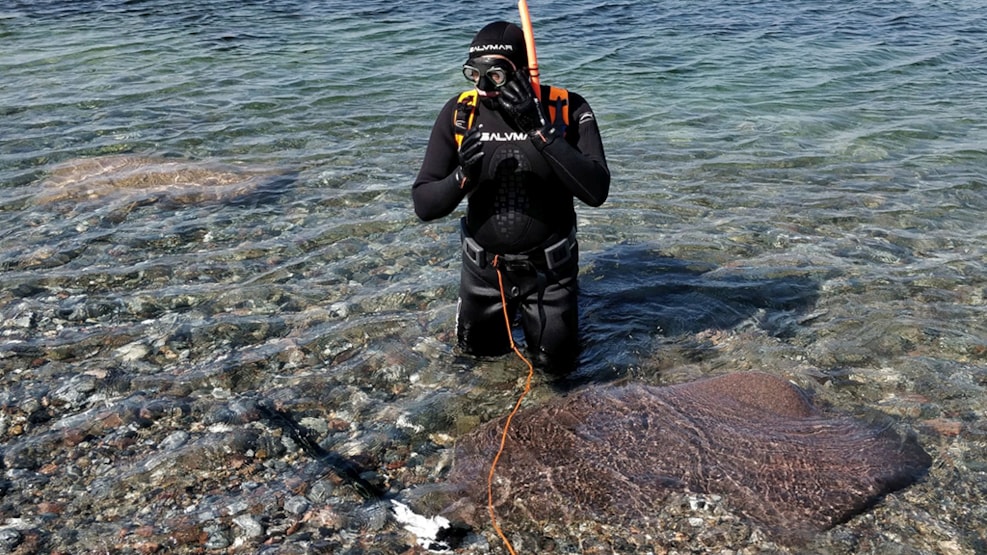 Diving near Hårbølle
In Hårbølle, along the beach, you can find bullet flint in the old excavation holes. The holes originate from some previous excavations made by the Danaflint factory which processed flint and produced sand.
Diving
If you dive along Hårbølle harbor and to the stoneworks you can experience a beautiful nature dive.
The step is good for snorkeling and for beginners as there is a maximum of 26 meters of water. However, one should just be aware that there may be current that can cause large amounts of drifting eelgrass.
Underwater Hunting
If you want to hunt sea trout, spring and autumn give the best chances. Most of the year you can hunt for cod and flatfish, and in May you can hunt for garfish. The seabed varies greatly from stone reef, sand and eelgrass.
Remember to pay attention to the different rules regarding take-back as well as times of rest.