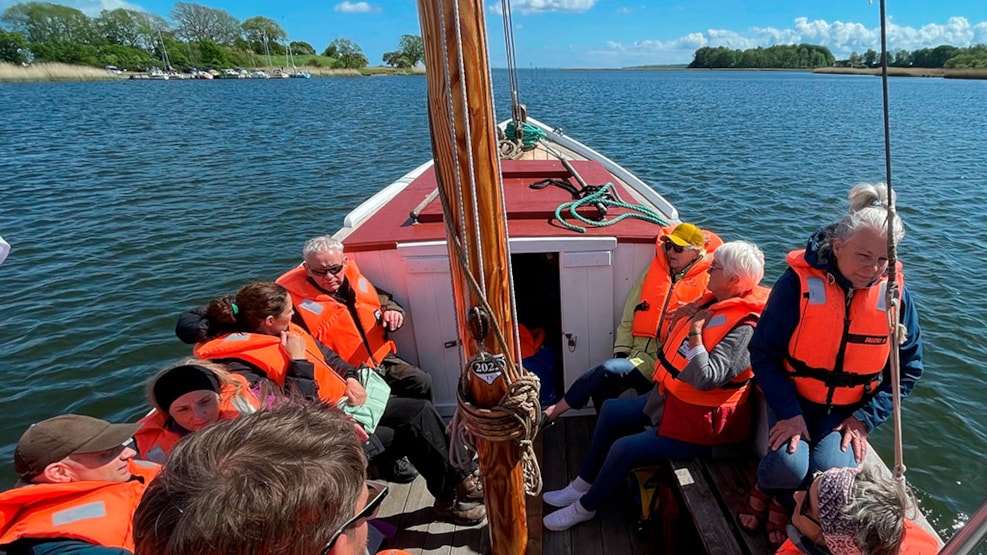 Mailboat Roeret
The mailboat Roeret returned to Nyord after 30 years. When Noorboerne, the residents on Nyord, in August 2008 were offered a chance to buy back their old mail boat "Røret", a great wish came through. After 30 years on being privately owned, the ships in 2011 has returned totally restored to the island and is now back in Nyord port.
An excursion on Møn's sailing cultural heritage
Nyord's mail boat Røret has been sailing in Stege Bay since 1902 and still crosses the waters of what is now the Mon UNESCO Biosphere Area. In July and August, the ship sails tourists, including wanderers and bicycle tourists, through one of Denmark's most beautiful natural areas. They will experience the ancient maritime culture of these waters from the seaside. In the Association of Friends of the Røret, we have set out to preserve the cultural heritage of this sailing rute and support you in exploring the Mon Biosphere on foot and bicycle.
Thematic tours, e.g. out under the starry sky, can be arranged.
Postbåden Røret is a Møn UNESCO Biosphere partner.