Holmegaard Værk
Photo:
Emilie Theresa/Museum Sydøstdanmark
Shaping, glassblowing and hard work go on at the vibrant glass workshop in the newly opened Holmegaard Værk – the Nordic region's living museum of glass, ceramics and design. Here, glowing lumps of glass are transformed into pastel-coloured champagne glasses, artistic vases and elegant bow
Holmegaard Værk opens the doors to a world filled with glass, history, art and design. For almost 200 years both Holmegaard and Kähler have been present in the homes of the Danes. Glass and bottles have been designed to fit perfectly on the lips, and the ceramic vase with "HAK" at the bottom, has found its way to the living room tables. 
More than 40.000 pieces of glass
At Holmegaard Værk you can experience a piece of Danish history told through almost 200 years of glass art. The exhibition contains the more than 40.000 unique pieces of glass that have been produced at Holmegaard glassworks over time. The exhibition, which is the largest in the north, will be displayed on shelves that tower seven meter up and 40 meters wide. 
Visit the hot ovnens and listen to the personal stories. Since 1825, Holmegaard Glassworks has served as a workplace for several generations of glassworkers. It is these glassworkers who tell about life at the glassworks in short podcasts that you can listen to on your journey around the museum. As you listen, you will experience the ancient furnaces, alluring light installations and enchanting animations. 
You can also be impressed by the skilled glassmakers who invite you inside their new, modern workshop, and see how glass is blown. You will be able to experience a number of guest artists on an ongoing basis, who will help revitalize the stoves and form the framework for the new production of glass at Holmegaard Glassworks.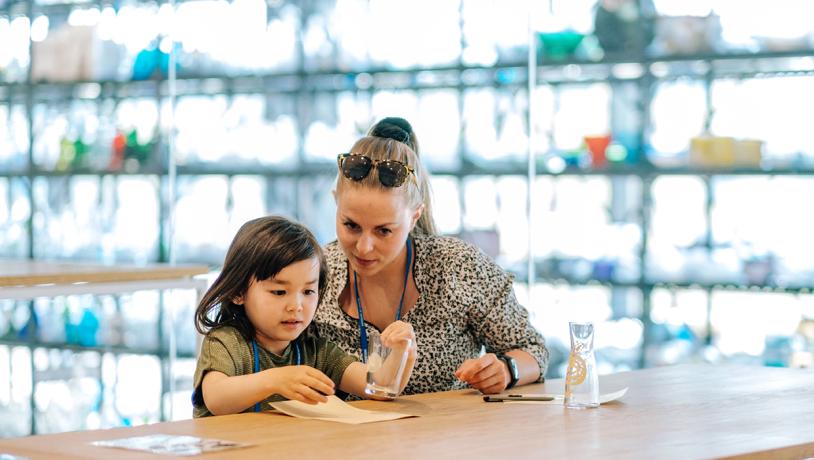 Photo:Frame & Work
Experience the autumn vacation at Holmegaard Værk, where there are ample opportunities to unleash your creativity. On October 14th + 15th and October 21st + 22nd, you can cast your own hand in glass and take the beautiful result home with you. The skilled glass artists are crafting large pumpkins in the workshop on weekdays during week 42, and you can try your hand at the art and make your own drinking glass on both weekends: October 14th + 15th and October 21st + 22nd. Throughout week 42, you can be designer for a day and unleash your creative side in the Glass Atelier, where you can design your own glass with the most beautiful patterns.
Coordinates
Longitude: 11.815211
Latitude: 55.286638
3 interesting facts about Holmegaard Værk
1. Holmegaard glassworks has been located on the edge of Holmegaard moore since 1825. Here the peat from the moor was used for fuel in the glass ovens.
2. The exhibition includes more than 40,000 pieces of glass - one of every kind that has been produced at Holmegaard Glassworks. 
3. When the large tank furnace was switched off in 2008, the large liquid glass mass slowly calmed down and solidified. Today you can see ther 45 ton glass mass inside the oven. 
Max 30 minutes away from Holmegaard Værk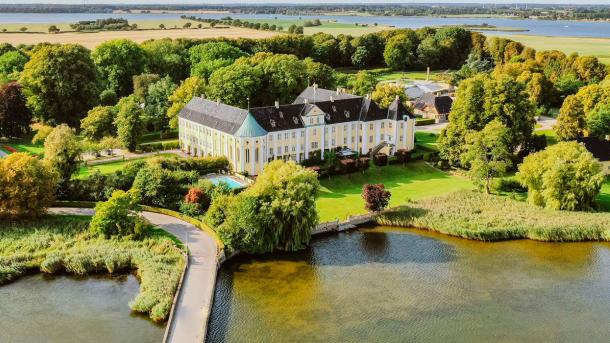 Photo:
Mads Schmidt Rasmussen
Gavnø Castle
The beautiful Rococo castle of Gavnø in South Zealand offers a fairy-tale experience for all. Visit not only the castle, but also the park, the church, the brewery and the Go Fly courses.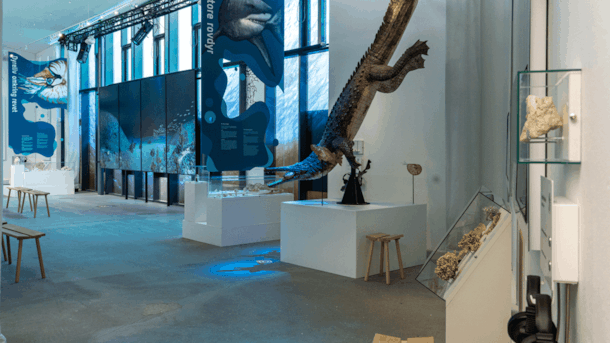 Photo:
Daniel Tarkan Nacak Rasmussen
Geomuseum Faxe
63 mio. years ago most of Northern Europe was covered bysea.
Visit Geomuseum Faxe and see fossils of sharks, crocodiles and other animals that lived in the sea where Faxe is today.
Collect your own ...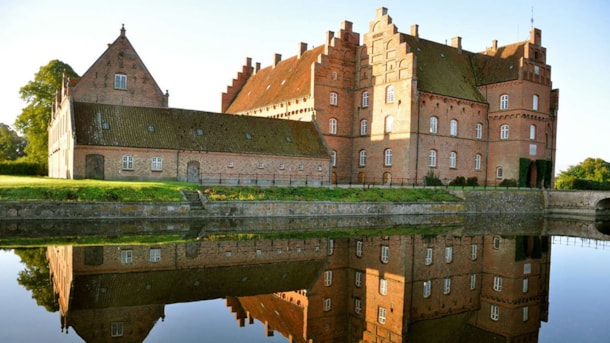 Gisselfeld Abbey
Just minutes from today's roaring motorways – set in one of Zealand's most beautiful landscapes – is the abbey Gisselfeld Kloster, one of Denmark's oldest and best-preserved Renaissance castles.
The ...