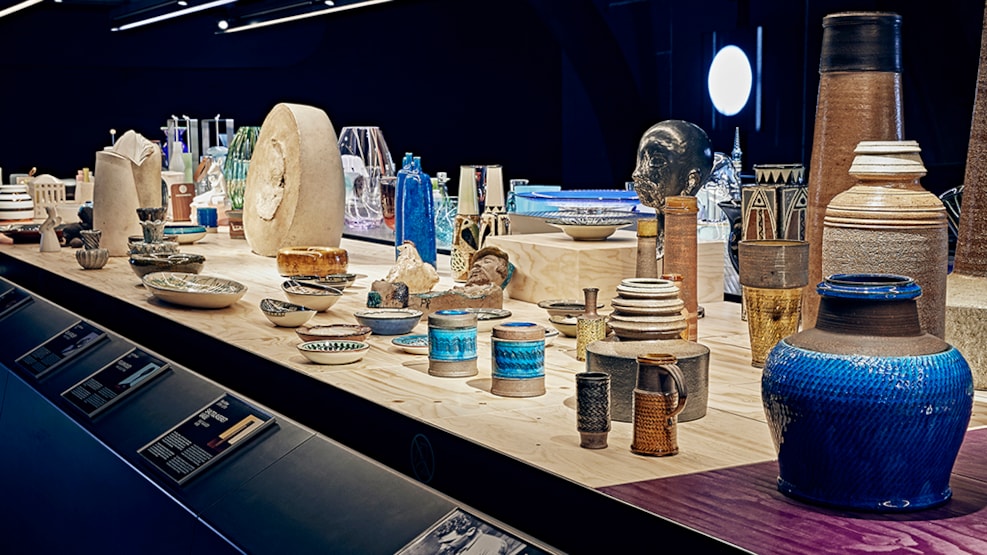 Holmegaard Værk
The Nordic region's museum for glass, ceramics and design is located outside Næstved. At Holmegaard Værk you can experience a piece of Danish history told through almost 200 years of glass art.
For almost 200 years ago, the danish brands Holmegaard and Kähler have been in the private homes. We drink from water glasses that are shaped to lie perfectly on the lips, and we put flowers in the ceramic vase with the characteristic "HAK" scratched at the bottom.
But who are they? Those who have drawn our common history? You will get the answer when you visit Holmegaard Værk. Meet the iconic designers, observe the working glass artists, and participate in the creation yourself by blowing, turning, shaping and transforming the glass material into a living object. They have two large newly decorated glass and ceramic workshops filled with activities for the whole family, where you can try out all the craftsmen's techniques.
The museum's major attraction is the sample collection with more than 40,000 unique glasses - one of each piece that has ever been manufactured at Holmegaard Værk. The collection is exhibited on a giant bookcase, which faces Holmegaard Bog. The bog is the very reason for the glassworks' location right here.
To provide fuel for the glass furnaces, peat was dug in the bog, and that is precisely why countless fantastic finds have appeared all the way back to the Stone Age. The archaeological finds will therefore play a prominent role at Holmegaard Værk in the exhibition '10 .000 years of creativity '.
A visit to Holmegaard Værk gives you the opportunity to experience:
Danish design and craftsmanship
Glassblowing shows
Workshops where you can try out the techniques yourself
Archaeological finds - 10,000 years of creativity
Walks in Holmegaard Bog
Café and restaurant
Design store with Danish design and unique finds
Holmegaar Værk has chamnging special exhibitions. Ypu can keep up to date on the latest exhibitions at museerne.dk