BonBon-Land
Have the best day out at BonBon-Land
BonBon-Land opened in 1992, when boiled sweets maker Michael Spangsberg had an idea for the now-famous flavours of sweets such as "seagull droppings", "dog farts" and "rotten fish". Meet Fætter Andemad, Henry Hundeprut and all the other friends at Denmark's funniest and craziest amusement park: BonBon-Land.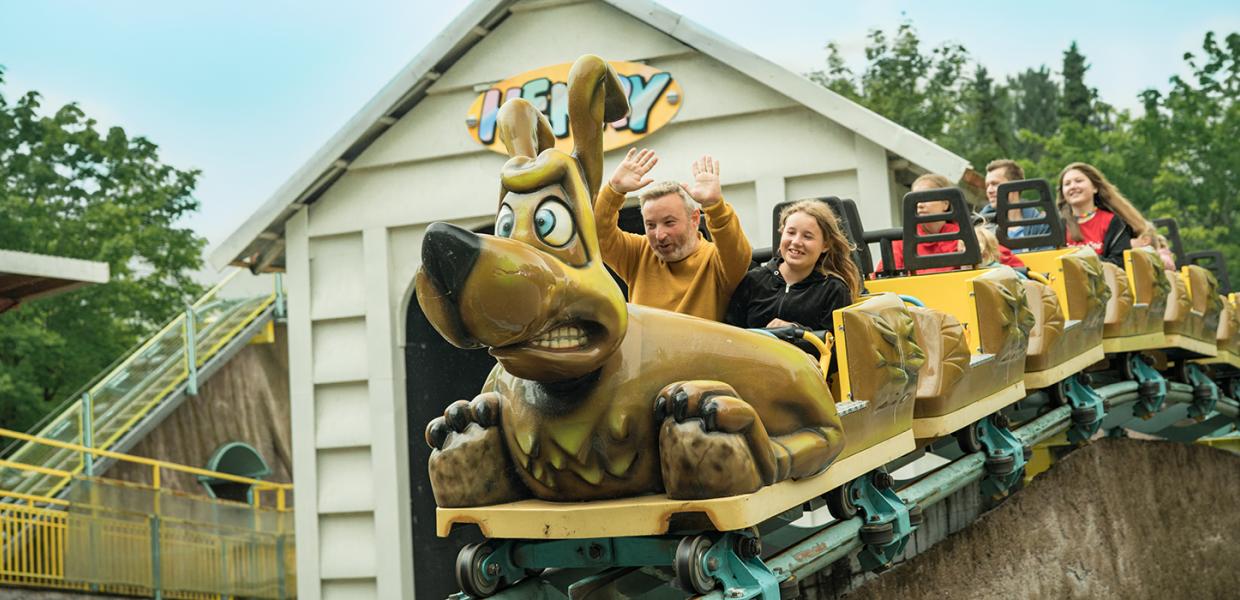 Photo:Mads Tolstrup
Your kids would choose BonBon-Land
This year, the park features new play areas where little ones can spend hours having fun. Kids can now try the Andemad Playground, where the youngest kids get to play in Denmark's funniest duck - and hunt for treasure in Pelle's Pirateventyr. But watch out! There's plenty of little surprises along the way.
The brightly coloured amusement park offers plenty of other rides for children of all ages. The whole family can try Søløven, Bæver Rafting (the longest rafting course in Scandinavia) or compete against each other in Prærie Expressen in Cowboybyen.
The hundreds of table-bench sets throughout the park provide the perfect picnic spot, or visit our eateries, waffle cart, ice cream parlours and much more – and this year the park even has some brand new BonBon-Land sweets to offer you. You can now try Viggo Vildsvins Racermave, Henry Hundeprut Bummelum and other bags of sweets with crazy BonBon names. So stop by our large store near the entrance, Slaraffenland, where kids can also try out the popular DIY lollipop.
At BonBon-Land, all rides are free once you've paid the entrance fee. Children under 90 cm go free. So welcome to the best days out with your kids this summer. See you in BonBon-Land 2023 - and remember, your kids would choose BonBon-Land.
Photo:VisitSydsjælland-Møn
Three fun facts about BonBon-Land
1. You can come back the next day for free! Just remember to get a stamp and fill out your second-day ticket before you leave the park. 
2. BonBon-Land has a weather guarantee! If you buy a ticket for a specific date and click "Add Weather Ticket", you can use the ticket on another date of your choosing (within seven days) for free.
3. Every year, more than 60 tonnes of French fries, 130,000 soft serve ice cream cones and 80,000 sausages (corresponding to 25 km of sausage) are sold.
Coordinates
Longitude: 11.860773
Latitude: 55.259329
Within 30 minutes of BonBon-Land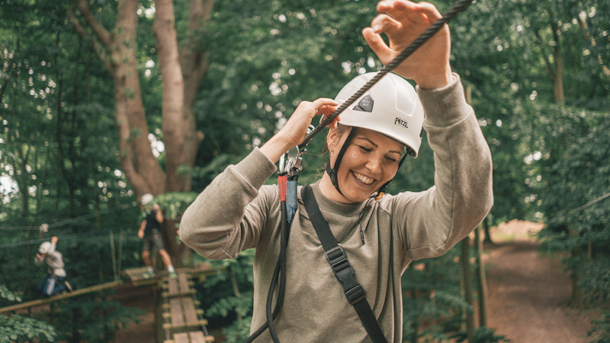 Gavnø Go Fly
Gavnø's wonderful treetop adventure course, Gavnø Go Fly, is ready to welcome all active and nature-loving guests. There's something for everyone in the family, group of friends or group of colleagues...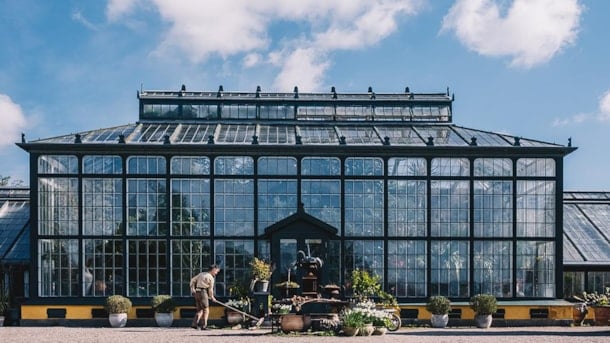 Photo:
Visit Sydsjælland & Møn
Paradehuset
The Paradehuset Orangery
The history of the orangery

The World Exhibition in London in 1851 sent a wave of inspiration through Europe with its impressive 'Crystal Palace'. In the last half of the 19...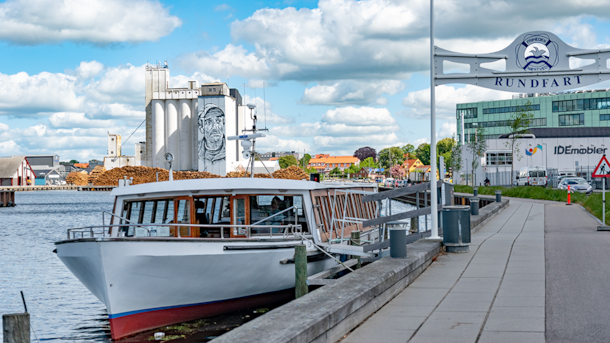 Photo:
Visit Sydsjælland & Møn
Sail on with "Friheden"
M/S Friheden is a cosy boat lying in Næstved harbour. As it can be seen in the timetable, we are sailing 2-7 days a week and can offer a variety of menus or light courses, suitable for the party, who ...