BonBon-Land
BonBon-Land is known by children and the young at heart all over the country, and with good reason! Approximately 60 rides have had their home in Holme-Olstrup in South Zealand for more than 27 years, and they are therefore part of many people's childhood memories!
BonBon-Land opened in 1992, when boiled sweets maker Michael Spangsberg had an idea for the now-famous flavours of sweets such as "seagull droppings", "dog farts" and "rotten fish".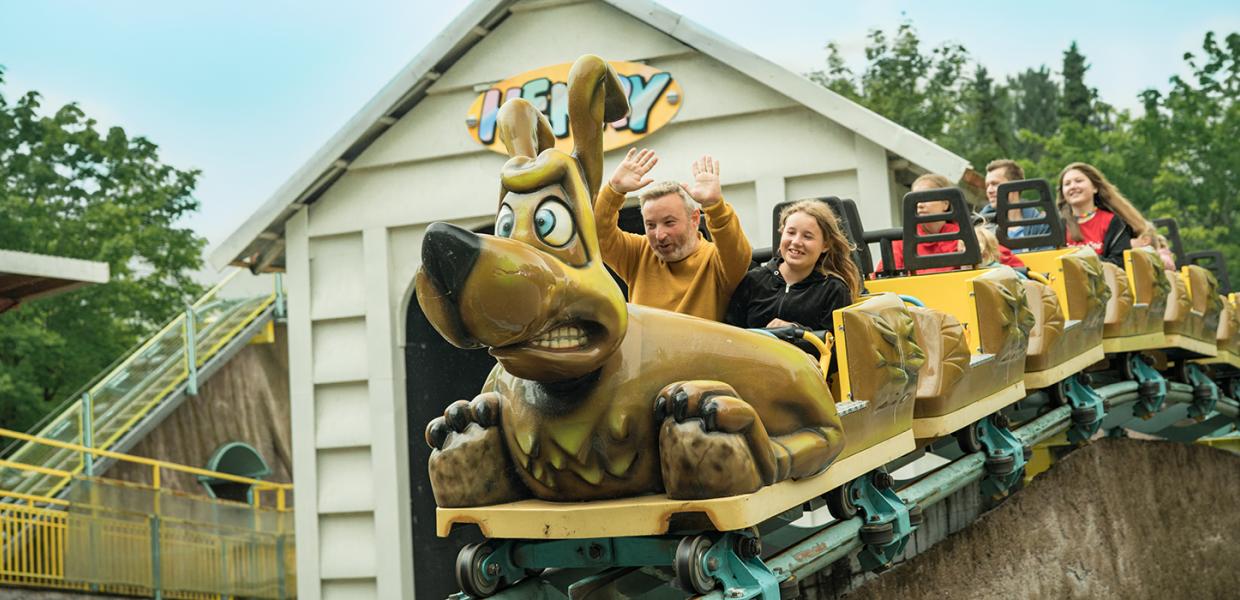 Photo:Mads Tolstrup
Den sjove og grønne forlystelsespark byder som altid på masser af forlystelser til børn i alle aldre. Til de mindste er Leofarterne med flere nye biler, Ormen og Sprutten, mens de modige voksne og større børn kan prøve Danmarks vildeste Svend Svingarm, Hankatten eller Vildsvinet. På de grønne arealer kan I slå jer ned og holde en pause ved de mange bord-bænke sæt, eller I kan besøge vores spisesteder eller måske Isslottet. Slottet frister blandt andet med slushice, klassisk softice eller den nye vilde is; "Vildsvinet". Eller hele familien kan prøve nordens længste raftingbane sammen.
Så hvis du vil give dine børn den sjoveste sommer, så tag en tur i BonBon-Land i 2023. I BonBon-Land er alle kørende forlystelser gratis, når du først har betalt entreen. Børn under 90 cm er som altid gratis.
Velkommen til en skøn og sjov sommer i vores forlystelsespark – og husk, dine børn ville vælge BonBon-Land.
Photo:VisitSydsjælland-Møn
Three fun facts about BonBon-Land
1. You can come back the next day for free! Just remember to get a stamp and fill out your second-day ticket before you leave the park. 
2. BonBon-Land has a weather guarantee! If you buy a ticket for a specific date and click "Add Weather Ticket", you can use the ticket on another date of your choosing (within seven days) for free.
3. Every year, more than 60 tonnes of French fries, 130,000 soft serve ice cream cones and 80,000 sausages (corresponding to 25 km of sausage) are sold.
Coordinates
Longitude: 11.860773
Latitude: 55.259329
Within 30 minutes of BonBon-Land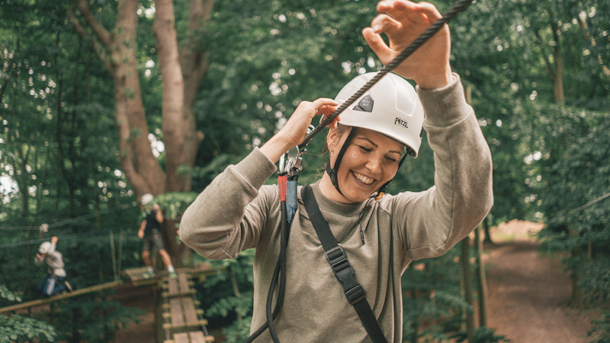 Gavnø Go Fly
Gavnø's wonderful treetop adventure course, Gavnø Go Fly, is ready to welcome all active and nature-loving guests. There's something for everyone in the family, group of friends or group of colleagues...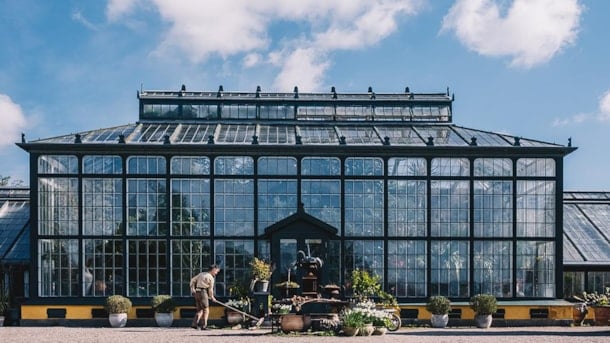 Photo:
Visit Sydsjælland & Møn
Paradehuset
The Paradehuset Orangery
The history of the orangery

The World Exhibition in London in 1851 sent a wave of inspiration through Europe with its impressive 'Crystal Palace'. In the last half of the 19th...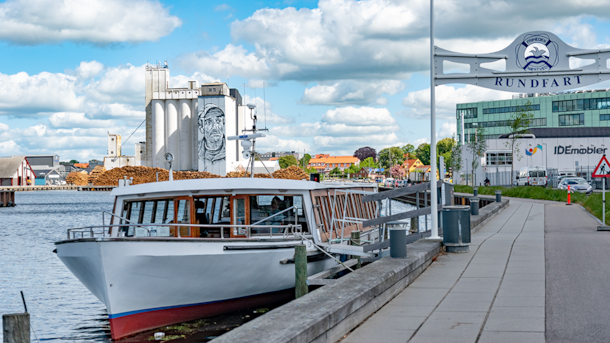 Photo:
Visit Sydsjælland & Møn
Sail on with "Friheden"
M/S Friheden is a cosy boat lying in Næstved harbour. As it can be seen in the timetable, we are sailing 2-7 days a week and can offer a variety of menus or light courses, suitable for the party, who ...