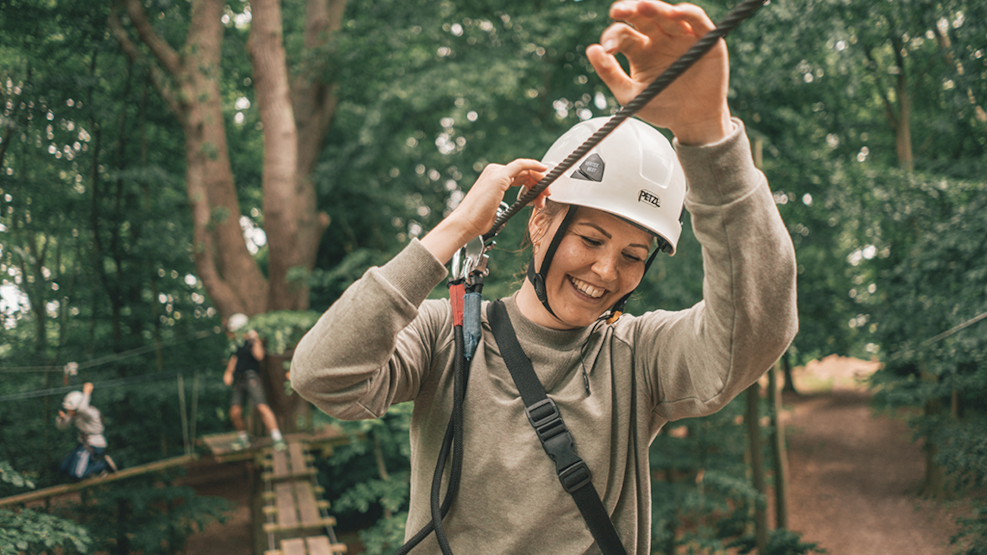 Gavnø Go Fly
Gavnø's wonderful treetop adventure course, Gavnø Go Fly, is ready to welcome all active and nature-loving guests. There's something for everyone in the family, group of friends or group of colleagues. The perfect outingwith the grandchildren, for groups or for staff events.
Six different courses offer fun, exciting and challenging experiences ranging from fun and recreation on the junior courses to a course high up in Gavnø's 150-year-old treetops, where challenges, zip lines and a magnificent view of the fjord await you. You choose how high, how far and how long you want to go.
Gavnø Go Fly puts safety first and is equipped with the world's safest climbing system; the first in Denmark.
A visit to Gavnø Go Fly also offers free admission to the castle park at Gavnø Slot. Combine the experience with a visit to the castle park at Gavnø Slot or finish off a fabulous day in the treetops at the castle brewerySlotsbryggeriet Gavnø and try its award-winning beers.
Age: 3 and up. 
Please note: Last start time is at 15:00.