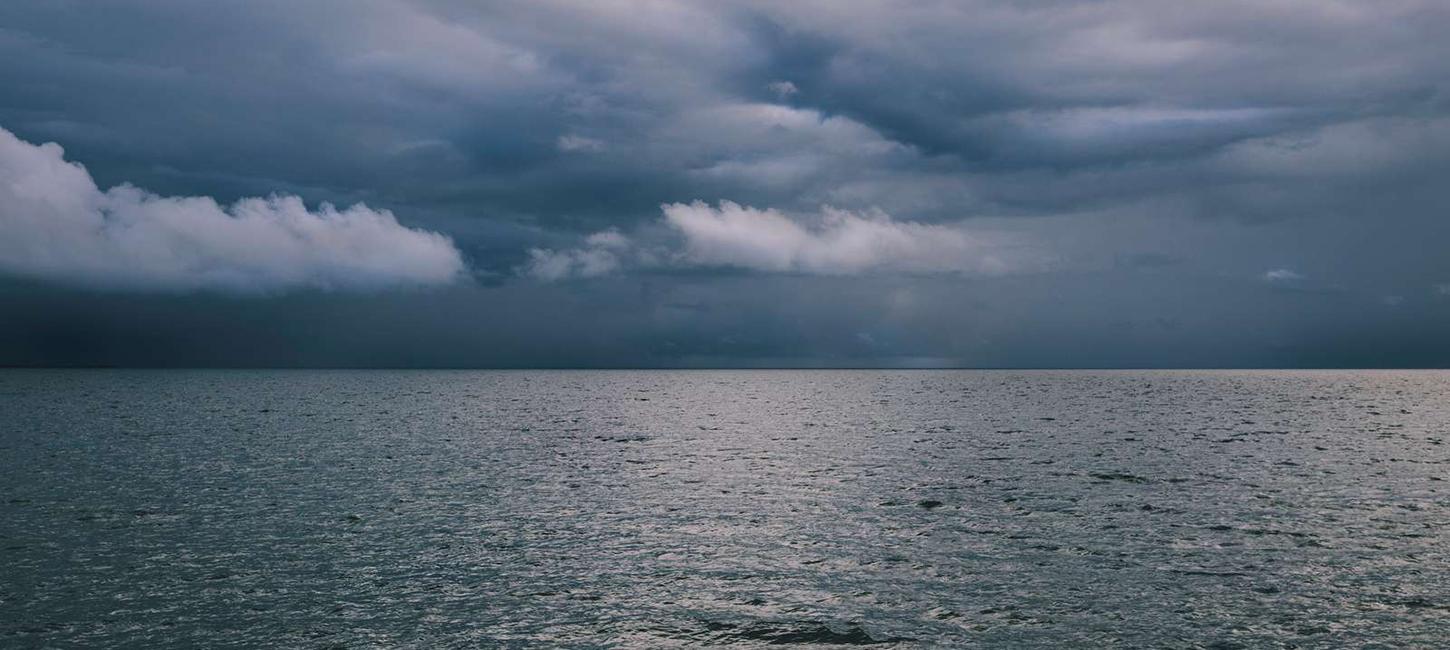 7 experiences for a rainy day
Photo:
Visit Sydsjælland & Møn
What to do if it's pouring rain? Don't despair, we give you a handful of tips for fun and exciting experiences that you can enjoy – even on a rainy day!
#1 GeoCenter Møns Klint
The adventure centre with all kinds of activities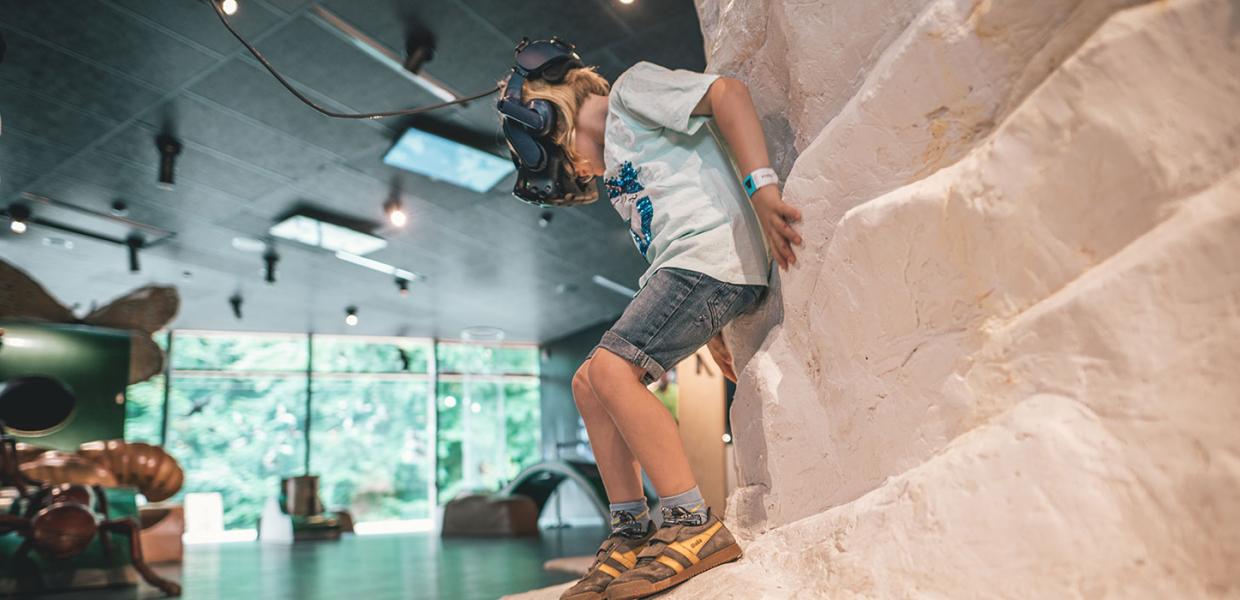 Photo:Mads Tolstrup
At the far end of one of Denmark's most beautiful natural attractions, the cliffs of Møns Klint, lies the GeoCenter of the same name. The centre, which is focused on the birth of Denmark, is packed with activities to last several hours or a whole day – well, maybe even more if you want to take it all in! The fantastic exhibition with lots of interactive elements and a 3D cinema is not the only thing you can experience.
If there's a break in the rain, put on your shoes and trek down the stairs to enjoy the views and impressive cliffs at close range, and perhaps take some treasure home from the beach in the form of a fossil. If you're ready for a challenge, you can embark on the tree top adventure courses in the surrounding forest area. If you aren't too fond of heights, guided Mountain Bike tours and actual fossil hunts are also on offer! 
#2 Stevnsfort Cold War Museum
An underground journey through wartime history
Photo:VisitSydsjælland-Møn
The skilled guides from the Stevnsfort Cold War Museum are always ready to give you a tour of the very special underground fort from the time of the Cold War. In addition, the fort focuses on the atomic bomb with a special exhibition that explores the problems and dilemmas surrounding it. And for something quite unique, the older visitors (aged 15 and up) can test their skills as tank drivers in the miniature tanks!
#3 Holmegaard Værk
Crafts and glassblowing for the whole family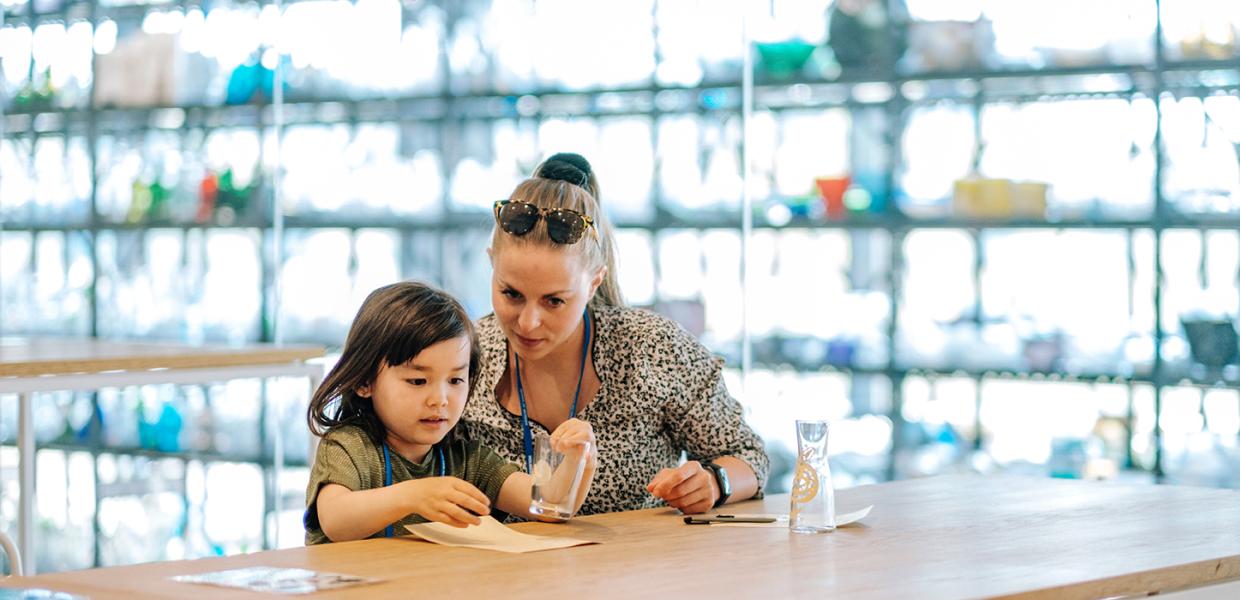 Photo:Frame & Work
At Holmegaard Værk, the whole family can be blown away by the story of Denmark's first, last and only existing glassworks. You'll observe glassblowers and experience glass collections enveloped in stunning light installations and animations while you listen to the stories behind the displays in podcast form. And if you're feeling adventurous, you can even test your skills with glass and clay in the vibrant workshops.   
#4 Næstved Automobile Museum
A collector's museum for young and old with cars, motorcycles and cool nostalgic motorised machines! 
Photo:Gitte Skovgaard Kristensen
At Næstved Automobile Museum, the whole family can experience some of the biggest icons. Old vintage cars, motorcycles, workshops and shops from the 1950s fill more than 3,000 m2. We can't say who will enjoy themselves the most – dad or the children, but Næstved Automobile Museum is clearly worth a visit if you have a little mechanic enthusiast in you.
#5 Escape room
Solve the mystery to escape captivity!
Photo:VisitSydsjælland-Møn
The Escape Room is a fun and entertaining mission that requires collaboration between all family members. Using hints and hidden clues, you must solve various tasks that will eventually release the key that lets you back out into freedom. Can you solve the mystery within an hour and regain your freedom before time runs out? You can solve mysteries in both Næstved Bowl'n'Fun and at the Cold War Museum Stevnsfortet!
#6 Klatrecentralen / Climbing Centre
A climbing universe for the whole family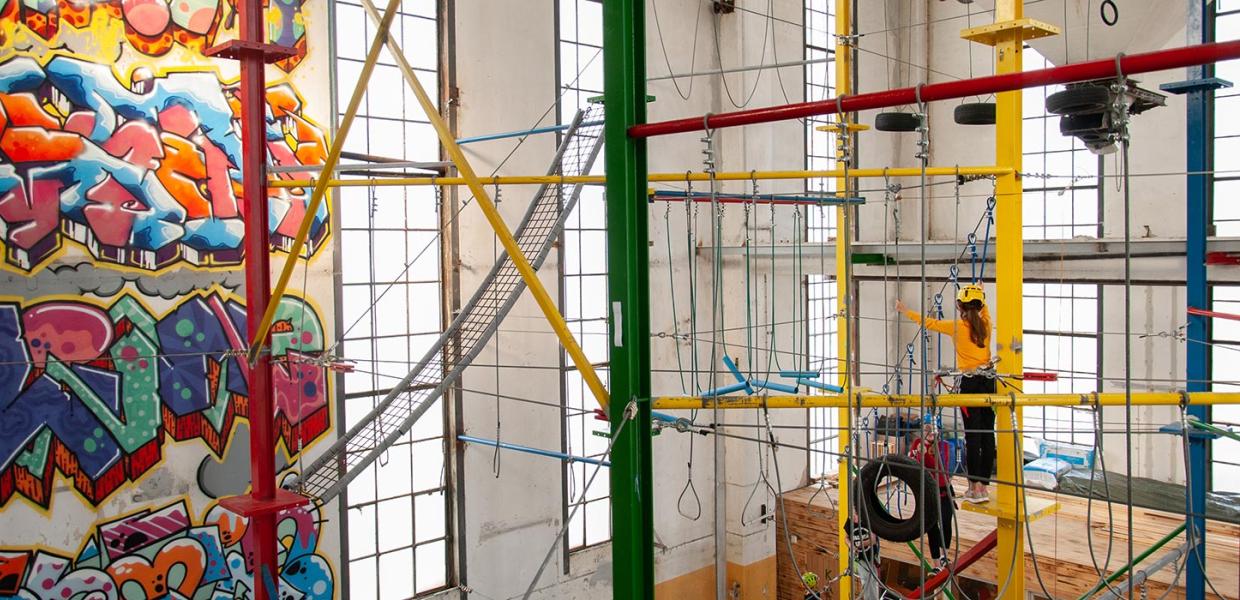 Photo:Destination SydkystDanmark
Klatrecentralen is located in an old power station in Næstved. Here, the whole family can challenge any fear of heights and feel the adrenaline pumping on the many obstacles found at all heights and levels. Decide for yourself whether you want to climb to the top or whether to do the challenges at a height of 1.6 metres. It's always fun to see friends and family in a new way, laughing together and feeling the rush. At Klatrecentralen, the focus is on fun, physical learning and challenges for everyone.
#7 Stevns Klint Experience
Travel back in time to 66 million years ago when the Earth was hit by a giant asteroid.
Stevns Klint Experience tells the dramatic story of the asteroid that crashed into the Earth 66 million years ago and wiped out more than half the world's species. Even the mighty dinosaurs were no match for it. Stevns Klint Experience is packed with interactive exhibitions and a cinema that invites visitors to play and learn.