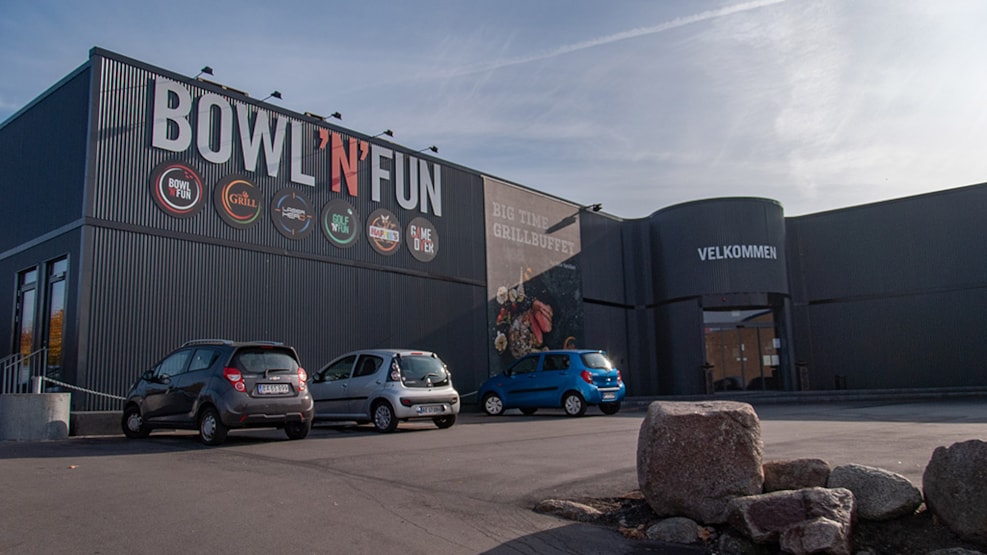 Bowl'n'Fun Næstved
Bowl 'N' Fun offers bowling and dining concepts at different types of events, for example, children's birthdays, family birthdays, meetings, conferences, Christmas lunches or other festive occasions.
In addition to bowling, Bowl 'N' Fun offers Escape Rooms, Shooting Simulator, Happies Playland, Mini Golf and Laser Hero. Every Friday / Saturday there is a party atmosphere
the super popular Bowlroom.
All the centers have their own restaurant - The Grill, where the chefs stand by the open grill in the restaurant and prepare juicy roasts and delicious open fire specialties. The Grill offers both evening and brunch buffets
We serve big and delicious buffets all week, and on weekends we can also offer a delicious and inviting brunch.