Kalvehave Labyrintpark
Are you ready to get lost? Labyrinths are fun for all ages, and here you'll find enjoyable challenges for both young and old. Bring the whole family for a fantastic day outdoors at Kalvehave Labyrinth Park.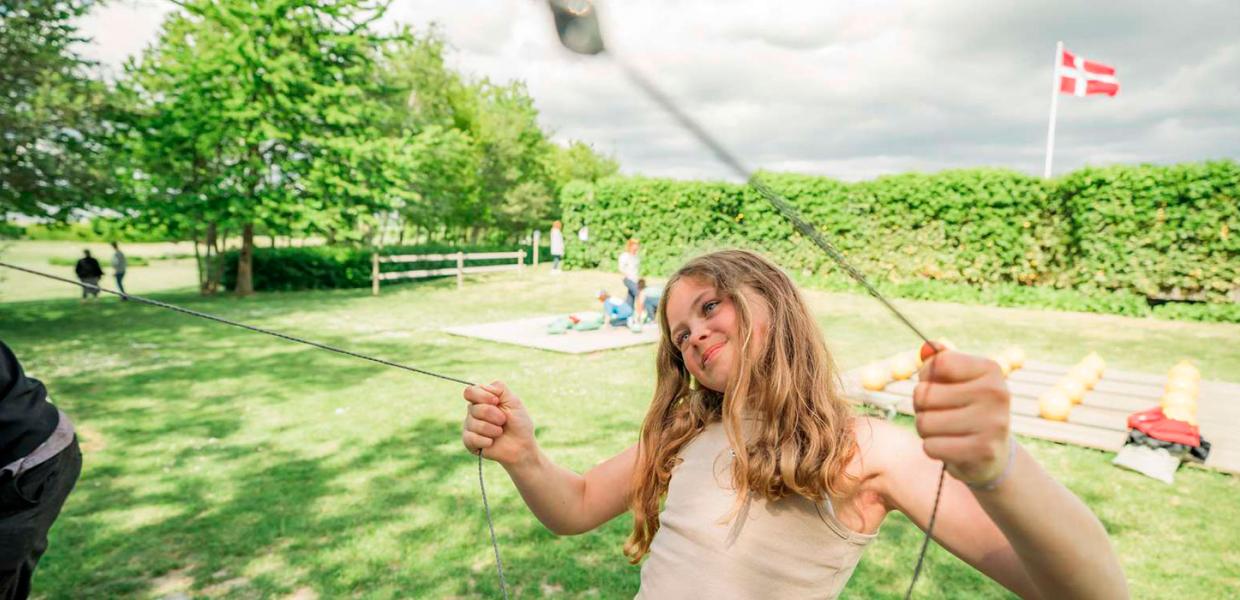 Photo:Mads Tolstrup
If you're looking for the ultimate labyrinth experience, you should visit Kalvehave Labyrinth Park. Here, you won't just find one, but a total of 8 different kinds of mazes. The grand Ivy Maze is the park's main attraction, and your sense of direction will undoubtedly be put to the test as you try to find your way to the center. A staggering 18 km of boards and posts, along with 60,000 screws, were used to build this original labyrinth.
If one maze isn't enough, fear not. Also, try your skills with the historical Hampton Court Maze, an exact replica of the 300-year-old maze at Hampton Court Palace in England. The Bonus Maze isn't designed to confuse and get lost in but rather to offer peace and contemplation. Lower your voices, walk quietly, and enjoy the experience. The park also features another historical labyrinth, Trojaborg Labyrinth, an ancient maze constructed from a whopping 3 tons of stone. The distinctive pattern dates back 3500 years, and it's precisely this pattern that makes it recognizable as a Trojaborg.
Have you ever wondered how taxi drivers navigate through the one-way streets of a big city? Try it for yourself in the Taxi Maze, designed exactly like a city street network, with all roads being one-way. It takes a skilled taxi driver to safely find their way through. The nearly invisible Compass Maze is hidden as tiles in the grass and challenges your memory, while the Minefield Mazes require teamwork to get everyone through safely without stepping on the buried mines. Go go go!
If you need a break from the many exciting mazes, you can challenge yourself, your family, or your friends with some of the games and brain teasers that Kalvehave Labyrinth Park has in store. You can compete against each other or work together to solve the tasks – no matter which approach you choose, you're guaranteed to have a fun and educational experience. Both logical thinking and a sense of humor come into play here.
Fake news or fake views? You won't believe your own eyes, but that's precisely what illusions can do. Capture some cool pictures or a funny video that will make the viewer question what they see.
Here you'll find activities for a whole day, so pack your picnic basket with a good lunch and some treats, or buy food at the park's café. Mind-bending challenges and exciting mazes - you'll find all this fantastic entertainment in Kalvehave, South Zealand. Just pack up the car and get going.
Do you want to experience the mazes in total darkness?
Every year during the autumn break, you can experience the labyrinth park shrouded in darkness - illuminated only by your own flashlights and the torches around the park. It only makes the experience more fun and engages your senses when you hear laughter and startled screams from other corners of the maze.
Without a doubt, it adds an extra dimension to the labyrinth experience.