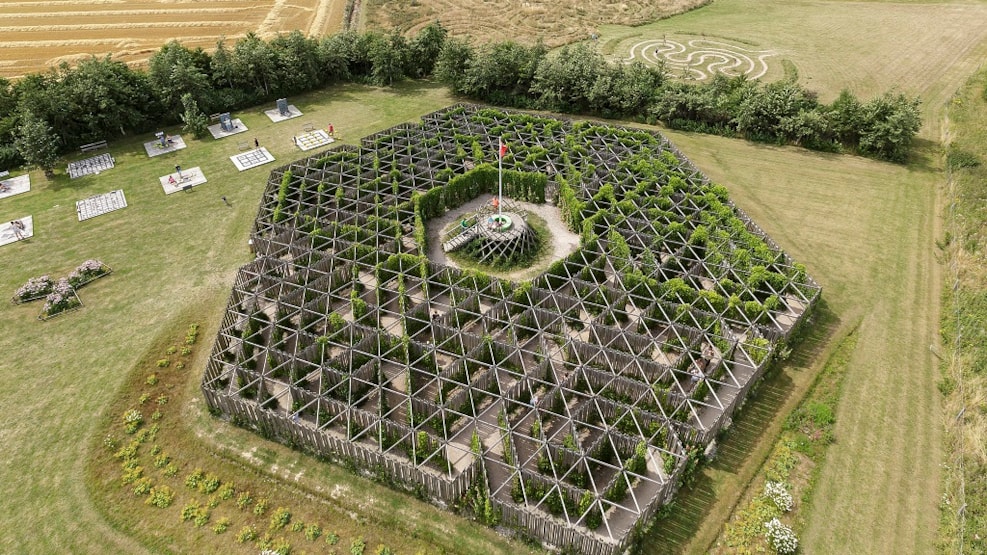 Kalvehave Maze park
Welcome to Kalvehave Labyrintpark
Confused or amused?
You are bound to be a bit of both when you try to find the 6 checkpoints that are hidden in the dead ends of the Ivy Maze. 
Kalvehave Labyrintpark is filled with mazes, big games and brainteasers that will test your sense of direction, your sense of logic and doubtless your sense of humor. Take a break on the terrace and enjoy something from the café, or bring your own picnic basket, but don't expect the children to sit for long.  
In short: a challenge for children and adults - legs and brains!
Last admission is one hour before closing time.
Dogs on a leash are welcome.