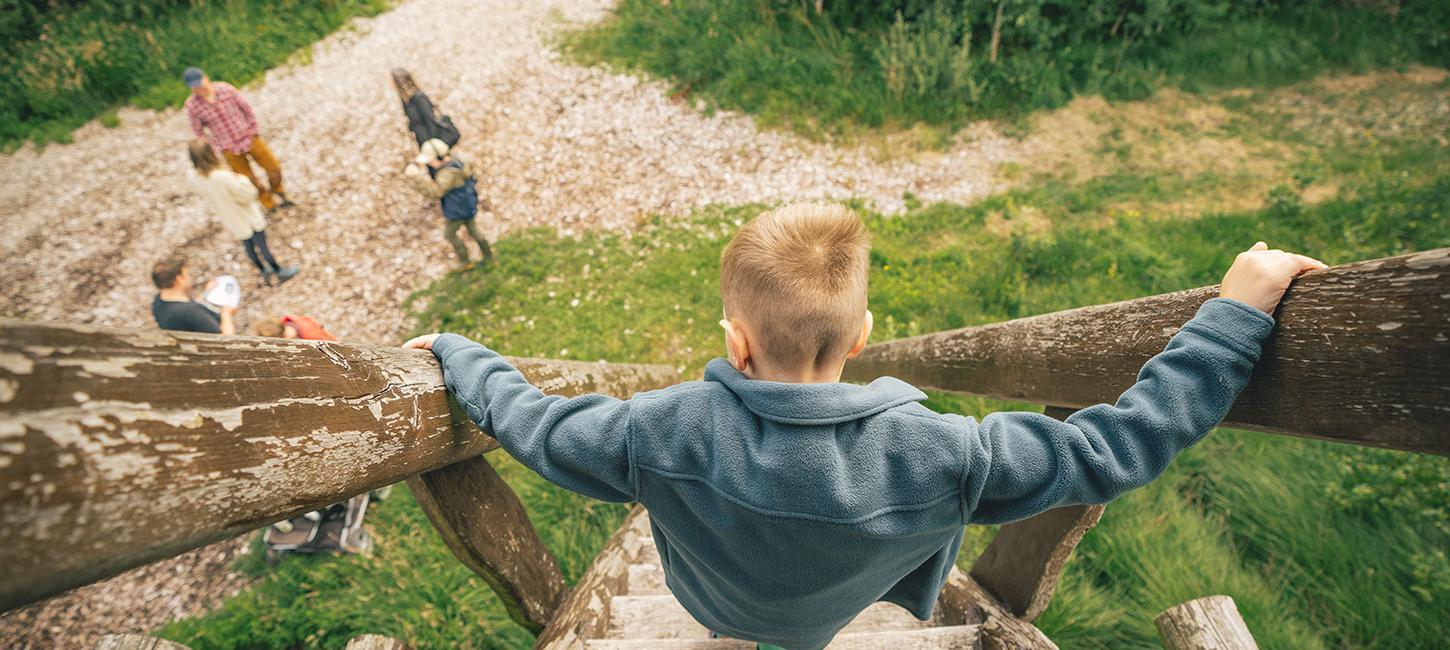 8 autumn experiences your children will love
Late summer is upon us and the autumn school holidays are just around the corner. We've put together 8 wonderful experiences that your children will love you for – you'll find inspiration for a family day trip, a mini vacation or maybe a whole week in the 'south'.
#1 Halloween in BonBon-Land – for slightly spooky fun
Looking for thrills and chills? If so, Halloween at BonBon-Land is a scarily good idea, but beware, it's super creepy – and definitely not for the faint of heart. Consider yourselves warned.
Halloween at BonBon-Land has developed into a fantastic tradition where those who love all things spooky make a pilgrimage to Holme Olstrup to get a real scare.  No fewer than four different spooky mazes are waiting for you to dare to enter.
#2 Kalvehave Labyrintpark
Labyrinths know no age, here all children and adults can join. You can compete against each other, or solve the tasks together. You decide the pace - Kalvehave Labyrintpark is a stress-free zone.
Photo:Kalvehave Labyrintpark
#3 Møns Klint and Dark Sky
Take a trip to the unique Møns Klint, and make a family bet on who will be first to make it to the top of Denmark's longest staircase.
Remember to stay in the area until after dark to experience the coal-black night sky over Møn – the only place in Denmark where the night darkness is so dark that it has been given the official Dark Sky designation. The star-filled skies are guaranteed to fascinate your children.
#4 Stevns Klint and Højerup Old Church
You can also take a trip to Stevns and explore the Stevns Klint UNESCO World Heritage Centre. At Stevns Klint you can see traces of the giant meteor impact that wiped out the dinosaurs millions of years ago. While you're here, remember to visit Højerup Old Church, which has actually been half eaten by the sea.
And naturally, there are excellent attractions and accommodation if you want to get even more out of your trip south.
Photo:Destination SydkystDanmark
#5 See the forest in autumn colours from the Forest Tower
Late summer is of course the ideal time for a classic picnic with hot chocolate in the thermos. If you want to add a little energy to your picnic, visit the Forest Tower near the town of Rønnede. The tower rises above the treetops and is Zealand's highest accessible point, and in addition to a pleasant walk through the forest, you also get the most amazing view of the forest dressed in the colours of autumn. Remember that you can take your picnic basket along and enjoy it in the area – or you can explore the food stalls. If you're feeling energetic, the woods around the Forest Tower are home to a fun and challenging climbing park that will make you smile as well as work up a sweat. The climbing park is the largest one in Denmark and covers an area of 7.5 hectares. You can try your hand at a total of 10 obstacle courses that wind their way in, out and across the beech forest.
Photo:VisitSydsjælland-Møn
#6 Take a quick trip back to the Middle Ages
Knights and ghosts are a hit with many children. Do you want to go exploring in the Middle Ages? Then a visit to the Danish Castle Centre in Vordingborg is a surefire hit for families with young children. Here you can experience the Medieval Castle, King Valdemar's large royal castle and the beautiful Goose Tower, which is the town's landmark and Scandinavia's best-preserved medieval tower. There are experiences galore for children at The Danish Castle Centre. Once you have bought a ticket, you will be given an iPad guide you can use to hunt for spooky ghosts and monsters throughout the entire castle grounds.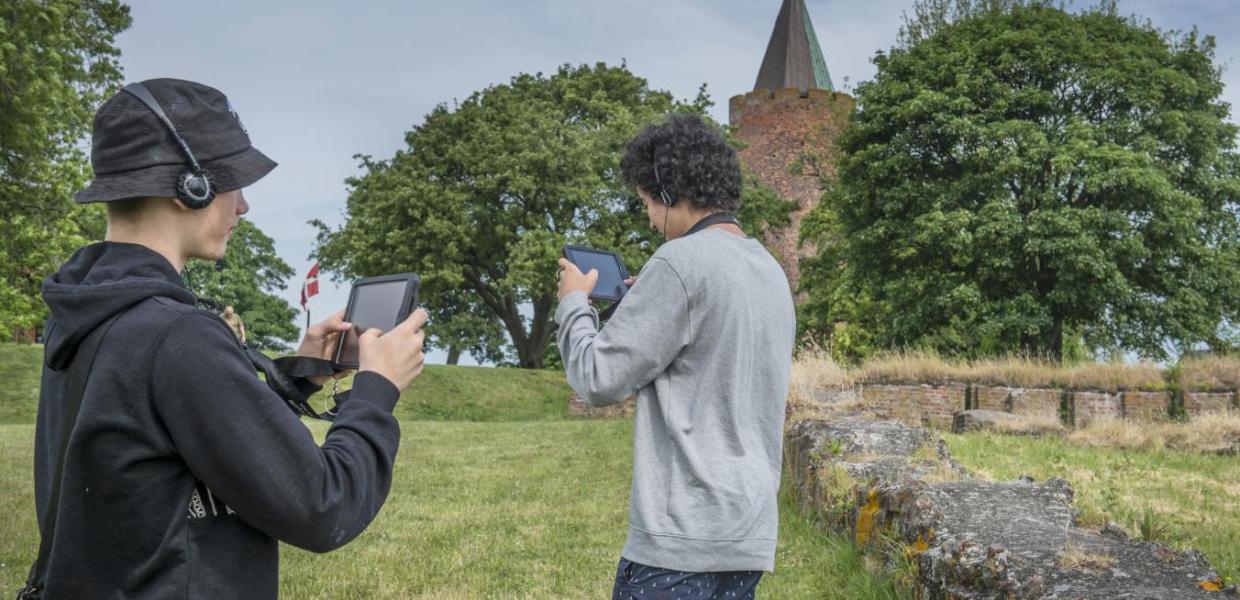 Photo:Danmarks Borgcenter
#7 Journey back in time to the Cold War?
After a trip back to the Middle Ages, you can also choose to time travel to the Cold War era. A visit to Stevnsfort Cold War Museum is a fascinating journey back to a time when East and West kept a close eye on each other. At the time, Stevnsfort was an important part of Denmark's and NATO's defence. Stevns would have been on the absolute frontline if war broke out between East and West. That is why Stevnsfort was built, and for 40 years it was ready for war around the clock.
Today, on a guided tour, you can experience the underground fort as it looked back when war was an ever-present threat. And the children are sure to be impressed at this encounter with the technology that was modern when mum and dad were young.
Photo:VisitSydsjælland-Møn
#8 Holmegaard Værk – Denmark's new 'must-see' museum for both children and adults
Holmegaard Værk is Scandinavia's new museum for glass, ceramics and design – and all five senses will be engaged when you visit one of the region's largest and most important glass collections of more than 42,000 pieces of glass. You'll get up close to a team of glassmakers in a class of their own who keep the chimneys going in this impressive glass workshop. Children will love the many opportunities to be creative: In the glass studio you can be a designer for a day and decorate glass with beautiful motifs, and in the ceramics studio you can create your own designs by painting on porcelain items. A very special activity here is the opportunity to have a glass cast made of your or your child's handprint.