SUP surfing in South Zealand & Møn
Photo:
VisitSydsjælland-Møn
Shift down a gear. Come down to the beach. Get both your feet on a board. Learn something new, something that makes you smile and clears your mind. Water sports, where the family is united and lost in the moment. 
The water adventures begin here!  
Create memories in fascinating surroundings. Dive into the blue waves and try something new – why not try your hand at SUP surfing? SUP surfing is one of the fastest-growing water sports in the world, and with good reason. SUP surfing is a great way to get out on the water – a different, challenging and exciting way to test yourself. It's fun for beginners who just want to test out the popular sport, but also for seasoned water sports enthusiasts. It's a sport that's easy to get started with, but do read up on the rules and safety guidelines before you get on the board with a paddle in hand.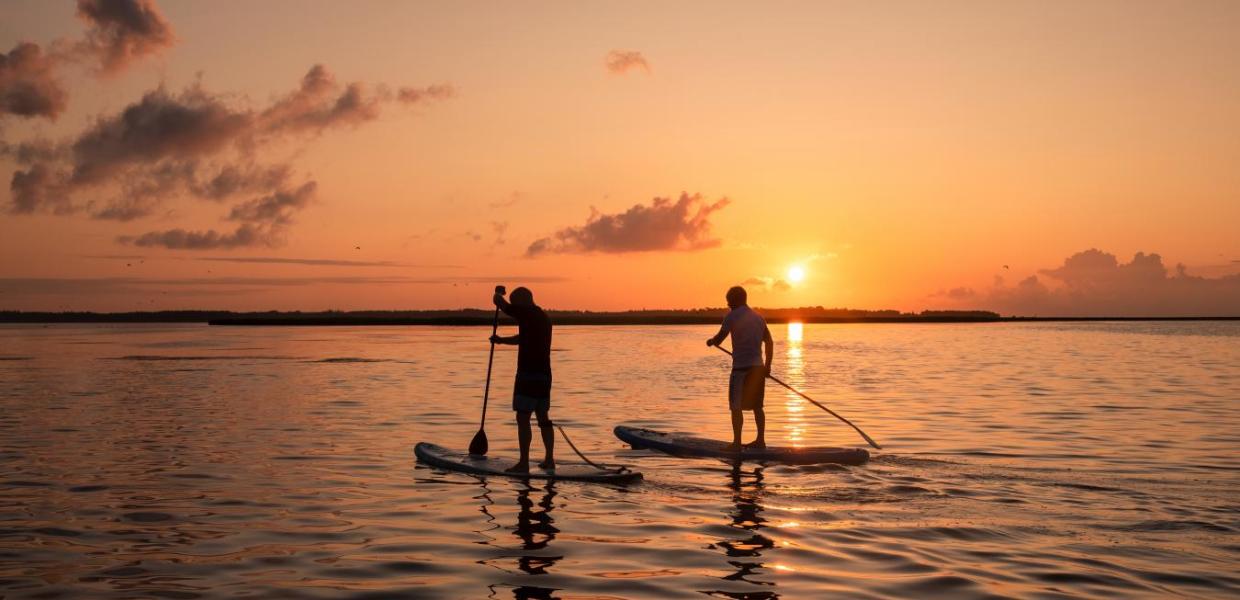 Photo:VisitSydsjælland-Møn
Beautiful nature and plenty of room
The nature of South Zealand & Møn is amazing to see from an SUP board. Take in the Suså river, where the stretch from Fuglebjergbro to Næstved offers many kilometres of beautiful scenery. Or explore the nature around Nyord from an SUP board, or Præstø Fjord or the waters off Vordingborg, or..... Obviously, there are plenty of opportunities if you want to try out new and exciting water sports. 
Spend a night in the area
Have an overnight stay in the heart of nature. Camp Møns Klint is located a short distance from unique water experiences, with the Møns Klint cliffs as a backdrop. Camp Møns Klint is a down-to-earth resort in the very heart of nature. Discover the Dark Sky, horseback riding or kayaking off the cliffs and create a place where holiday dreams come true and where you live in the present.
Photo:VisitSydsjælland-Møn