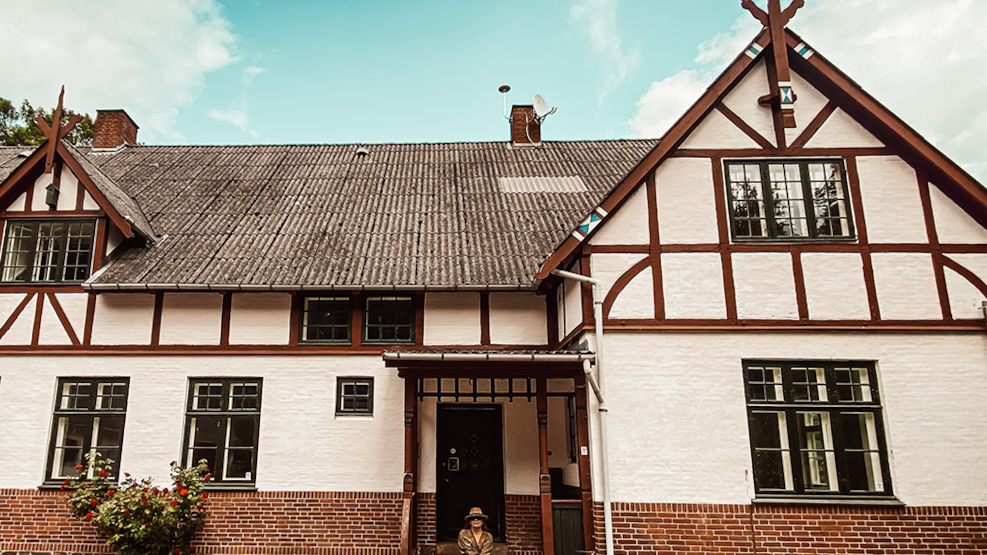 The Woodland Lodge
Visit The Woodland Lodge and experience the deep tranquility of the forest
Visit The Woodland Lodge and experience the deep tranquility of the forest. The Woodland Lodge is a beautiful forest ranger's residence designed by the renowned architect Martin Nyrop, who also designed the City Hall of Copenhagen and the Østre Gasværk Theater. Many of the fine details of the house have been preserved, and you can enjoy the exquisite, unique craftsmanship and the atmosphere both inside and outside.
We have eight spacious rooms, a dining room, a kitchenette, and conference facilities, and we regularly hold events where we collaborate with talented people in gastronomy, creative workshops, hiking weekends, and running trips.
Outdoors, we have created cozy corners where you can read a book in the garden or enjoy a dinner with friends and family in the old, beautiful woodshed. We also have a garage bar, which is used during our events or when you book The Woodland Lodge for a confirmation, meeting, or family event. Because we also have space for a large party tent.
Do you like Smørrebrød? Then the excellent lunch restaurant Villa Gallina is just a short walk down the forest road.
If you are looking for a nature-inspired meeting room, there is nothing better. So don't hesitate to leave the whiteboard for a while and move your meeting outdoors. We collaborate with experienced professionals to facilitate meetings in nature. So out on the green carpets. It can only go well.
We live surrounded by old oak forest in a magical ice age landscape with really many good kilometers of forest trails for hiking and cycling. If you want to go to the beach, the beautiful sandy beach of Faxe Ladeplads is just a short drive away.
The Woodland Lodge is located 800 meters from the Skovtårnet at Camp Adventure and close to Gisselfeld Kloster, Paradehuset, Veras Verden, Akeleje Studio, and Rønnede Kro, all of which are part of the neighborhood of Destination Gisselfeld.
Welcome to the green oasis from us at The Woodland Lodge and from all the forest inhabitants.