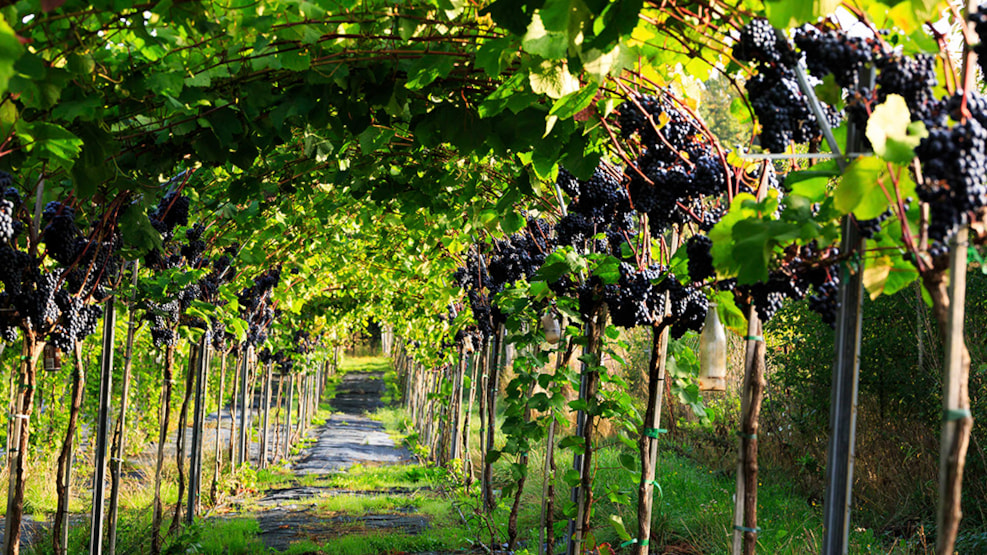 Wineyard Vesterhave
Visit a local organic wineyard in Karrebæksminde.
Come and see how we can produce high quality wine in Denmark with a cozy visit.
A visit can consist of just a walk in the cozy farm shop where all the farm's organic products can be bought. The opening hours you can find  on the website www.vesterhavegaarden.dk
Or you can book a wineyard visit with vine tasting.  It consists of the following:
The visit starts with a tour in the farm's wine and apple orchard. Including the history of the winery, plant systems, grape and apple varieties, as well as information of how the vines and apple trees cultivated and pruned. Not least, the newest and only in Denmark: "Pergola"  system for wine plants.  In addition, information about the seasons in the wineyard.
Then a look down into the cozy wine cellar where the oak barrels are stored and  located.
Finally, a visit to the winery and the farm shop where we talk about the wine production after the harvest. How do we make our stunning   Rose wines and especially Amarone red wine and apple ice wines and other wine types, then we enjoy tasting  the farm's various exciting wines.
The following 4 kinds of different wine tastings with the package and can be freely selected between:  Amarone RED WINE OF DRIED GRAPES,  KLARET RED WINE (Ripasso), rosé wines, APPLE CHARDONNAY WINE, WHITE WINE, APPLE ICE WINE.
Visit the farm shop free!