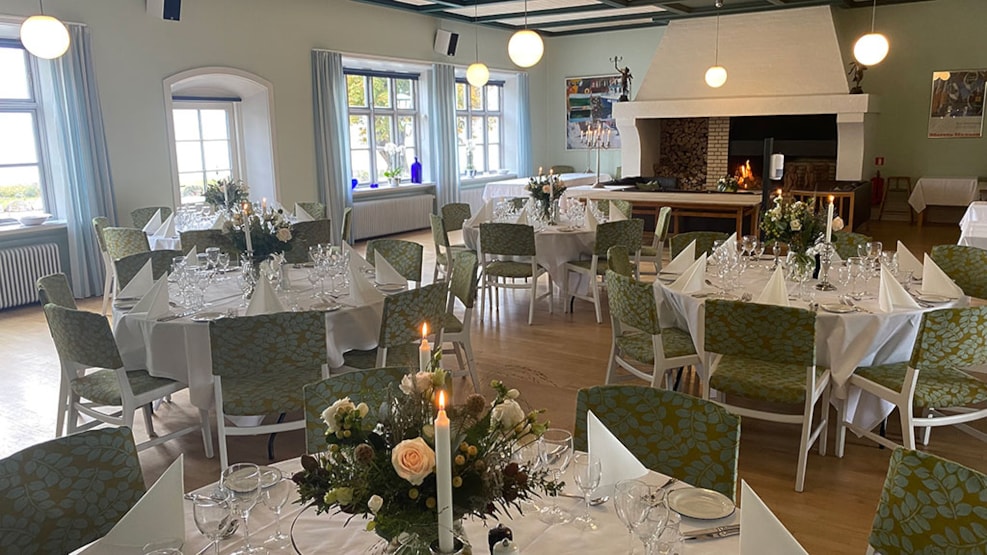 Wedding at Rødvig Kro & Badehotel
Have your wedding at Stevns Klint!
If you are looking for the perfect place to have your wedding, come and visit us at Rødvig Kro & Badehotel.
We offer venues with capacities of up to 100 people. With a view of Stevns Klint and the Baltic Sea, as well as delicious food and professional service, you can enjoy your big day in an exquisite setting.
The ceremony
Our area is home to many beautiful churches. Store Heddinge Kirke and the and Højerup Kirke are among these, where you can get married in extraordinary surroundings. The ceremony can also be held on the beach, in the inn garden overlooking the Baltic Sea and Stevns Klint, indoors or in our flower garden.
Overnight accommodation
With 19 double rooms at the inn and a further 22 double rooms at Stevns Klint Strandpension and Kridthuset, we can accommodate 80 overnight guests.