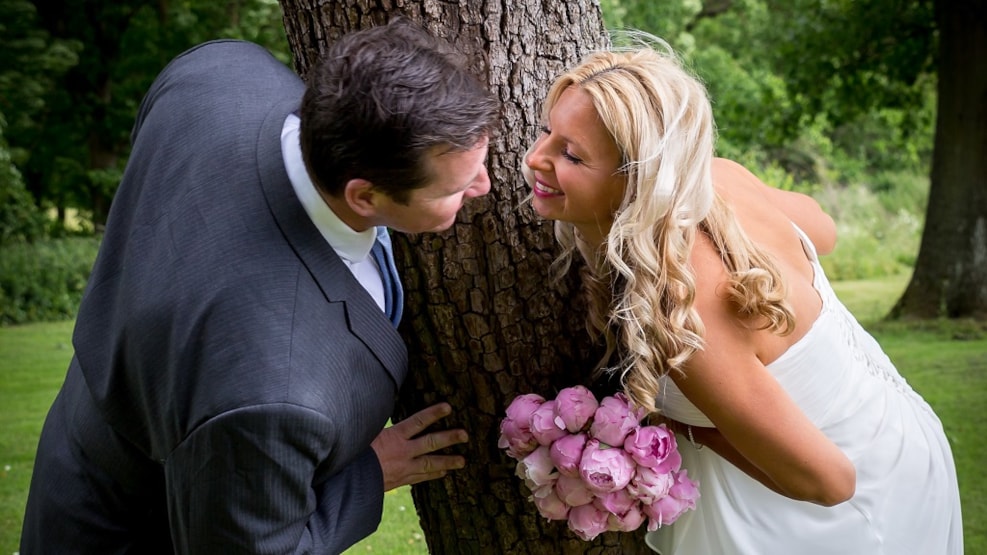 Wedding at Jungshoved Præstegaard
Weddings at Jungshoved Præstegaard – a part of Wedding in Denmark
Imagine your fairytale wedding in beautiful surroundings at the Danish countryside. Colorful trees and green hilly fields leading down to the water bank, where the blue skies reflect. In the middle of all this lies Jungshoved Præstegaard, a former rectory, with buildings dating back to the 1700s.

Jungshoved Præstegaard's idyllic surroundings are ideal for an outdoor wedding ceremony, either by the water bank, by the flower garden, indoor ceremonies with sea view or in the beautifully renovated banquet hall.
Jungshoved Præstegaard is run by a family in two generations with a great passion for creating memorable weddings.
The historic rooms of the old rectory have been transformed into historic and beautiful luxury hotel rooms, each with their own story to tell. 
We offer full service weddings, from airport pick-up, to all legal documents, ceremony, dining, celebrations and accommodation.
We offer set packages, as well as tailormade solutions for you to have your dream wedding come true.
We lead you all the way and assist you with whatever dreams and wishes you may have.
With nearly a decade of experience within weddings, we know what matters and what it takes to make your wedding perfect for you!