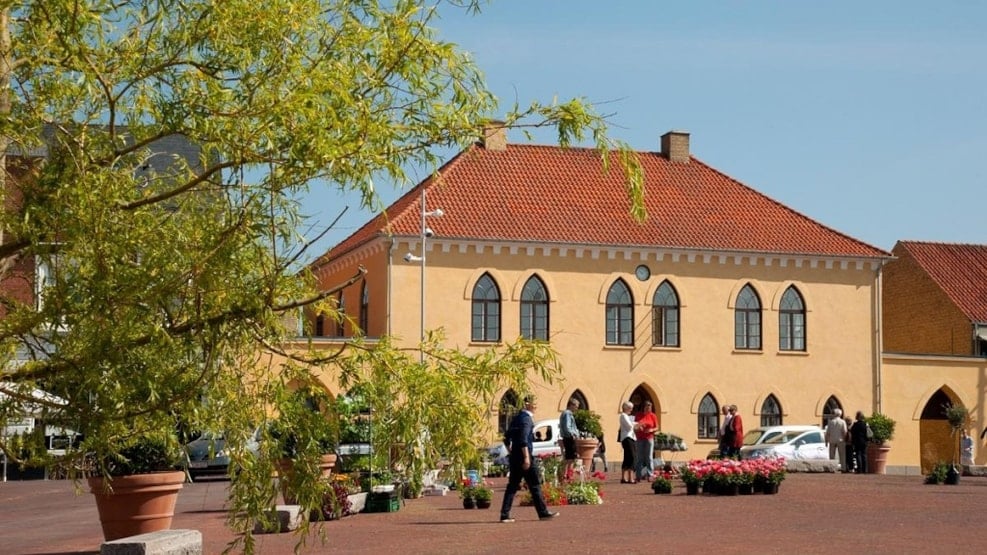 Vordingborg City
Welcome to Vordingborg, also known as Denmark's Power Center from the time Valdemar Atterdag ruled the country from the city.
Vordingborg is an old and historic town. Especially the city's landmark, the Goose Tower is the most known. If nothing else, then from the Danish 20-krone on which the motif has been portrayed. In addition to the Goose Tower, it is also here that the ruins of the old royal castle are located. Today, the Danish Castle Center is located at the ruins and you can see the story unfold by a visit to the museum.
Vordingborg is also known for its annual festive week in week 28, where a whole week is celebrated. The shops move out into the pedestrian street with extra good deals, and there are many different stalls throughout the pedestrian street. During the evening, the castle square is filled with people and good music.
A walk through the pedestrian street offers cozy cafés, pastry shops and good shops, and every Friday fresh flowers can be bought in the center square