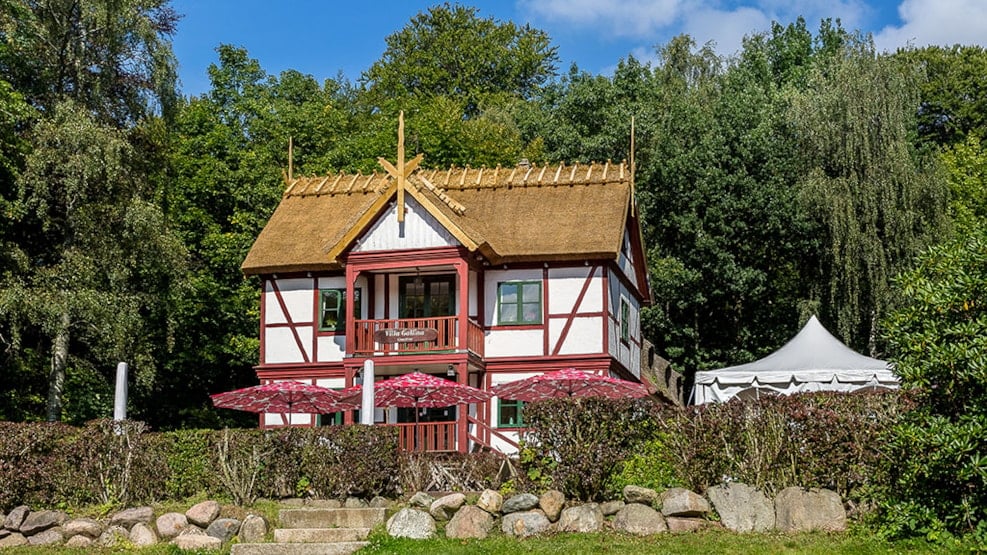 Villa Gallina
Villa Gallina boasts one of the most beautiful locations, overlooking the forest lake in the middle of the forest Hesede Skov, near Gisselfeld.
The restaurant serves an à la carte menu and group menus, and is a very popular excursion destination for good food inspired by Danish, Italian and French cuisine.
Villa Gallina was built in 1852 as a 'rest stop and tea garden' for local residents and travellers taking the old road from Copenhagen to Næstved.
With the large terrace which looks down at the forest lake, the site is worth a visit in itself, but can also be visited in connection with a historic hike to Svenskekløften and Paradishaven.