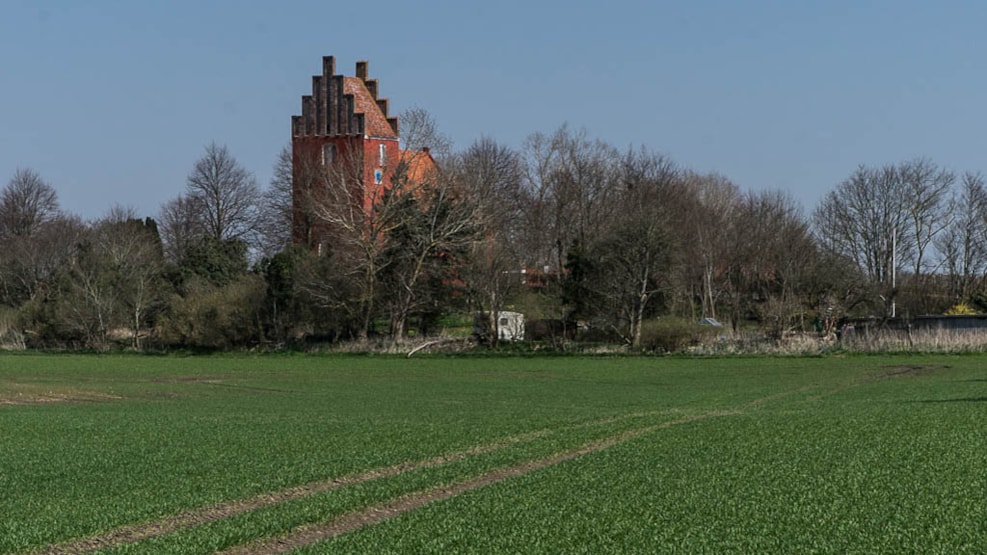 Vester Egesborg Church
The church was built in 1250-1300, but tower and sacristy are from approx. 1500 and the choir was rebuilt around 1780. The oldest part of the church, the youth ship, was built of brick up to the year 1300.
The characteristic red church is located on the outskirts of Vester Egesborg's northern part with great connection to the hilly landscape close to Dybsø Fjord.