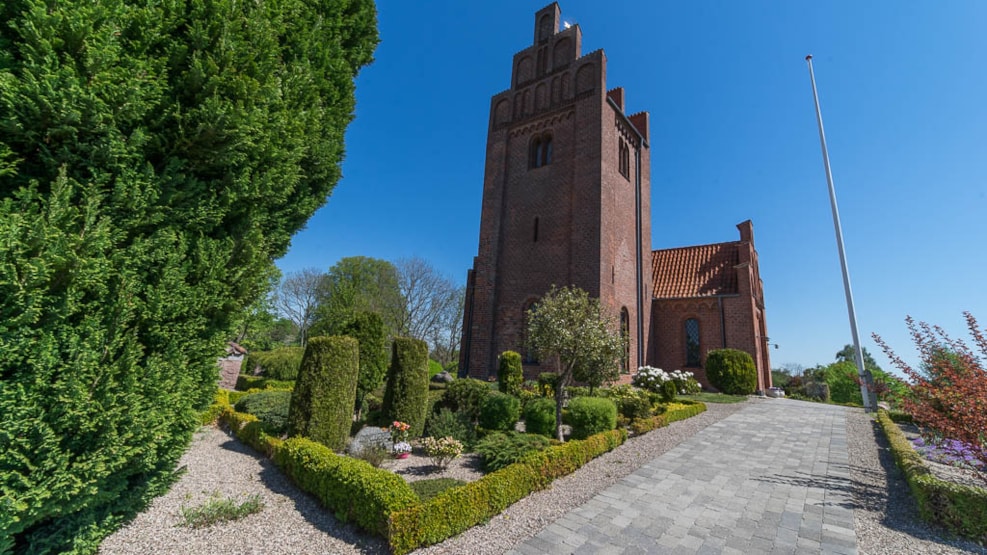 Vester Egede Church
Vester Egede Church is a long-standing red brick building in Neo-Romanesque, slightly Renaissance-like forms with a west tower and porch on the south side.
The church is characterized by a complete redevelopment in 1876 and is located in the middle of the village of Vester Egede and forms the central center of the small town which contains many older houses and farms.
The church is located at the highest point in the village and is visible throughout the village. Just east of the church are grazing areas, from which the church is very prominent.