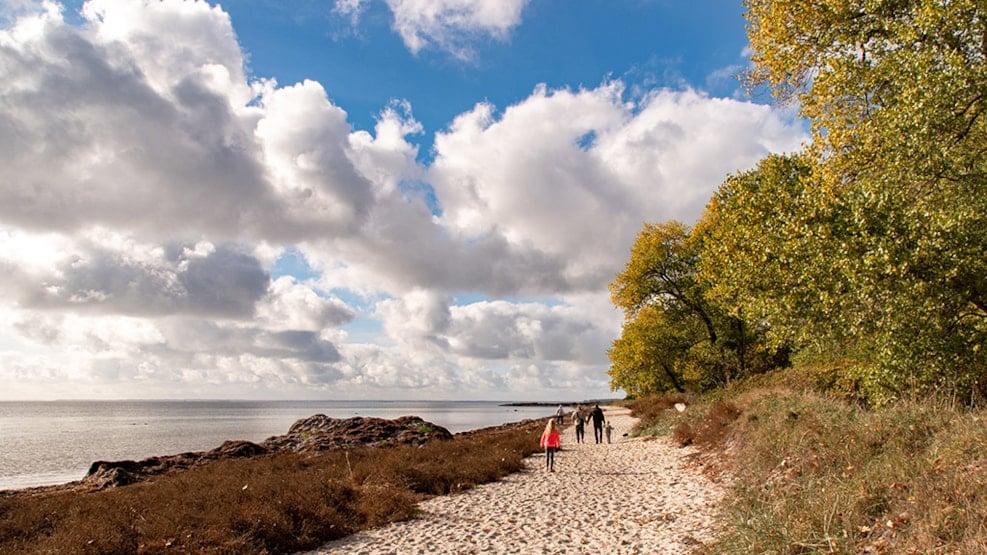 Vemmetofte Beach
Faxe community has 30 kilometers of beautiful and versatile coastline to offer.
The beach at Vemmetofte is a sandy beach located in an area characterized by large areas of forest and is near Vemmetofte Strand Camping. There is a restaurant at the parking area and a toilet.

Vemmetofte Beach Camping offers a big playground with a unique climbing castle and Bungy Trampoline.