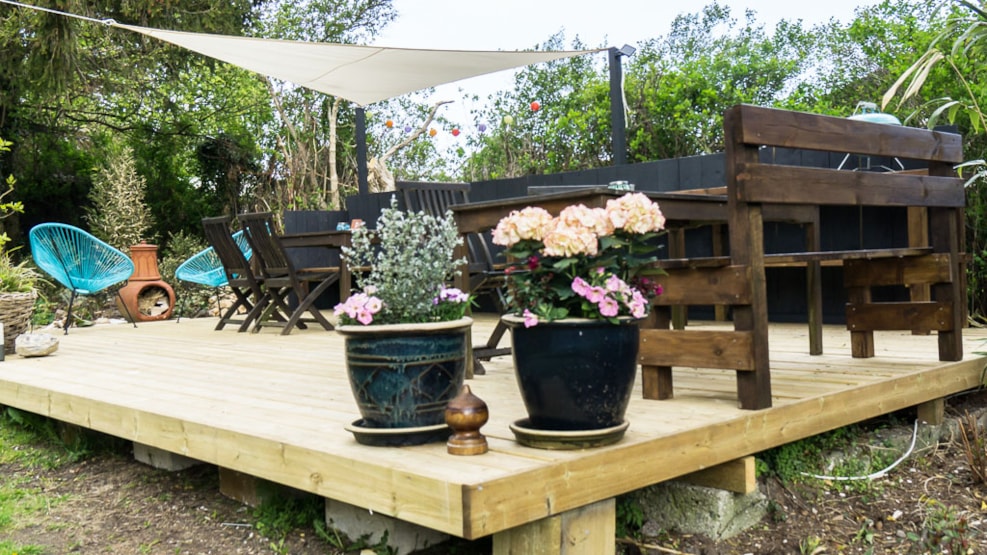 Vangeled Gaard Bed & Breakfast
Vangled Bed & Breakfast is located in the middle of the homey village of Holtug in an old family farm that dates back from 1670. The place has two double rooms and a family room with a room for four people. All rooms and common facilities are housed in a converted and completely renovated stable building, which is decorated in bright Nordic colours. The decor is simple but very functional. Here is everything you need, and while everything's new, the charm of the old family farm has been maintained. There is underfloor heating in the rooms and a wood burning stove in the common room. Among common facilities, you have a kitchen with all necessary facilities, a bath / a toilet, a cosy living area and access to a washing machine. 
Outside you can hang out with the other guests on the large terrace, where there is a fireplace, a barbecue grill and a nice outdoor kitchen, as well as a small cosy corner for those who want to be by themselves. 
From Vangled Bed & Breakfast, it is only one and a half kilometres to the Stevns Klint cliffs and Holtug chalk quarry, where you can look for fossils. Here is also the "Trampestien" walking trail if you want to hike along the cliff. There are also good fishing waters in the area, so Vangled is a great choice for anglers.
Copenhagen is 39 kilometres away, while Malmö is 47 kilometres away. The nearest airport is Kastrup Airport, 35 kilometres away from the property.