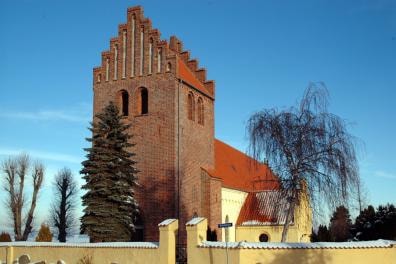 Valløby Church
The Church may be built on top of an earlier burial mound and is high on the slope down to the tryggevealde River Valley.
It was built in the Romanesque period IE. 1080-1175 and belongs to the oldest of the municipality's Chalk stone churches.
In the 15th century a West extension and the vault of the ship Around 1500 built the porch. Later, the tower was constructed and the Church's walls high.
A sacristy and a wide chorus with a beautiful east gabel end in Renaissance style church completed in 1590 construction not only in Valloe town but throughout the municipality.