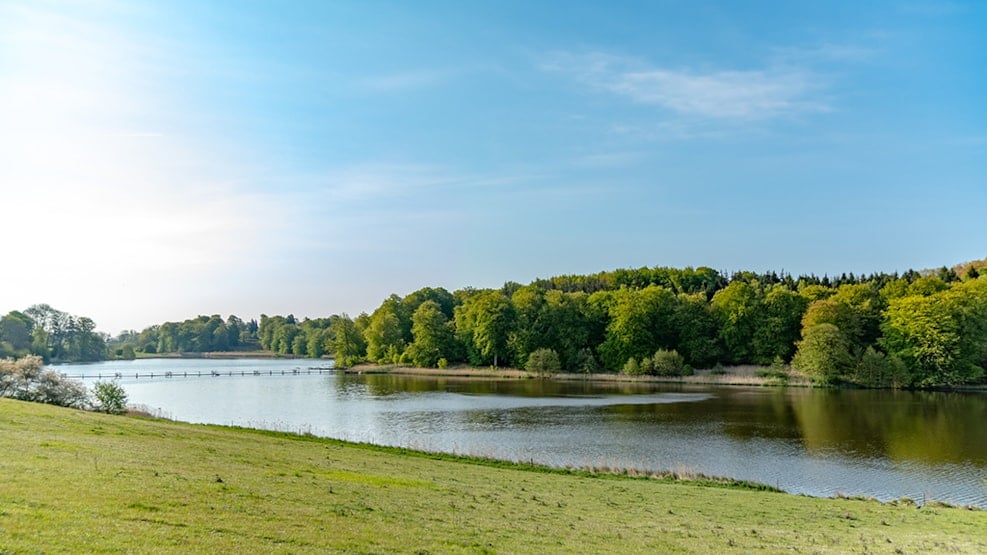 Ugledige lake
Ugledige Lake
Ugledige Lake is located in Ugledige, 5 km from Ørslev town near Vordingborg.
When you come from Ørslev and head towards Ugledige you come through Lekkende skov which leads further down to a beautiful area where the Ugledige Lake itself is located. Several places the road is in a high altitude and you can get a nice view over the whole area. You can park your car at a small shelter area and walk along the lake and in the woods. An information board has also been set up here and it tells a bit more about the area.
If you are cycling or hiking, you can spend the night in the shelter.
In 2003, the lake was raised and the area became 3 times as large as before. The project helped to expand the bird life, and today you can experience many different birds in the area.
Lekkende Forest
The forest around Lekkende estate was until 1995 a deer park where there were both crown and fallow deer. The fences were removed in 1995 and the population of animals has since spread around South Zealand. The area has in the local area been known as the deer park, due to the many oak trees reminiscent of the deer park in Klampenborg.
In the forest, no care is taken, they just remove the felled trees if they are a nuisance. That way the forest is kept as wild as possible.
You are welcome to walk around in the forest, but there is no access to the estate itself which is a private area.
In Lekkende Forest you will also find the 60 meter high Rakkerbanken / Galgebakken, which has been a public execution site for several centuries.