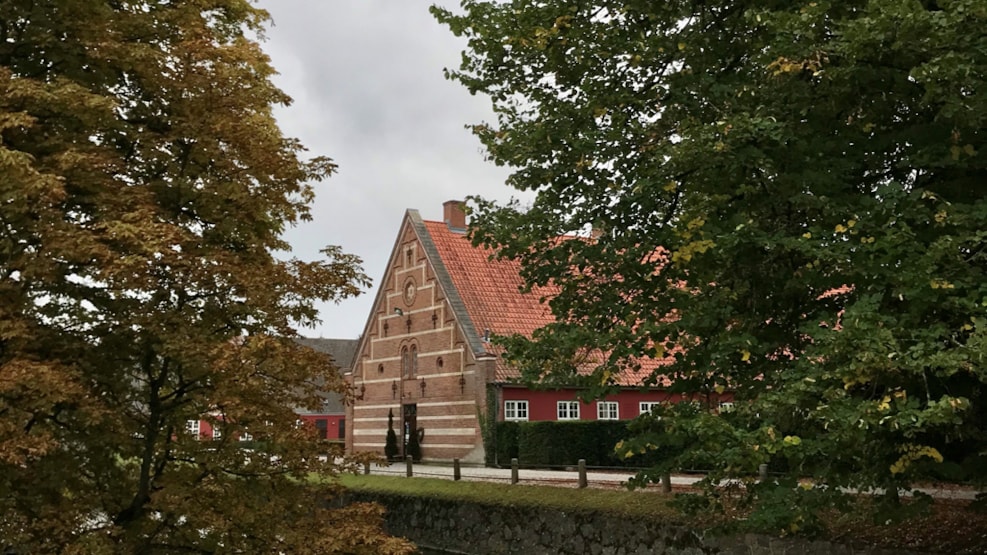 Tourist Information Vemmetofte Præstegård
Welcome at the tourist information at Vemmetofte Præstegård Bed & Breakfast!
At Vemmetofte Præstegård Bed & Breakfast, located a little south of Stevns, you can stay in the Prince Charles' Wing, which was built in 1717. The house and the surroundings are full of history, so the place is ideal for relaxation and reflection.
Vemmetofte Præstegård Bed & Breakfast has six individually decorated rooms – all stylishly furnished and in subdued colours that enhance the tranquillity of the place. From the rooms there are either views of the monastery with the bridge over the moat and the green former riding track or the park-like, peaceful garden with many tall trees.
As a guest you have access to the garden, the park and the surrounding woodland, so there are many opportunities for walks in the surrounding area. If you want to go a little further away, you can rent bicycles there and cycle to Rødvig and the Stevns Klint cliffs, which are 10 kilometres away, or to Vemmetofte Strand which is less than three kilometres away.
Breakfast consist of freshly baked bread, homemade beer bread and jam made from fruit from the garden. Other meals can be agreed on. If you want coffee, you can use the coffee machine in the living room. In addition to a large, bright common living room with at fireplace and several sofa beds, there is also a common room with a large dining table. 
Vemmetofte Præstegård Bed & Breakfast is ideal both for those seeking peace and tranquility in beautiful surroundings, and for those who like to be out in nature - for walking, cycling, riding og fishing.