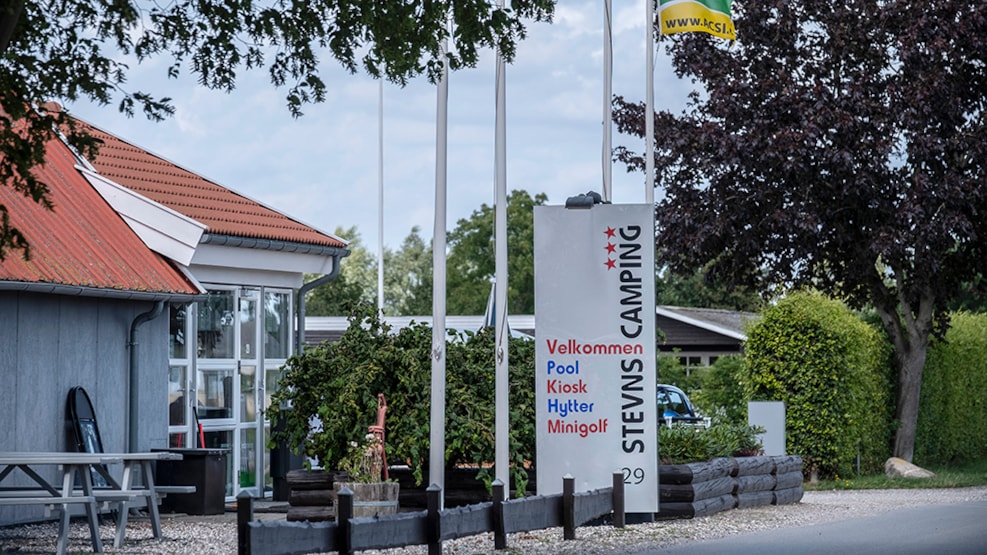 Tourist Information Stevns Camping
The Touristinformation at Stevns Camping is ready to help you on your journey in SydkystDanmark
Stevns Camping is a campsite for the entire family, with approx. 300 units for caravans or tents, and with 15 cabins for rent.
On the campsite there is a little shop, a big outdoor dining area, bathroom facilities, common room, activity room, laundry room and wireless internet.
There are also plenty things to do as a family, with the many different activities, such as playgrounds, trampolines, swimming pool, minigolf, and a minizoo.
The area around the camping site shows a beautiful nature, with only 1 km to the nearest beach, or in Bøgeskoven with possibilities for hiking og biking, the same goes for Tryggevælge Å wich also is a great spot for fishing. Stevns Klint or Faxe Kalkbrud I no further away, then spending 20 minutes in the car.
For more information regarding prices or booking, please visit the webpage