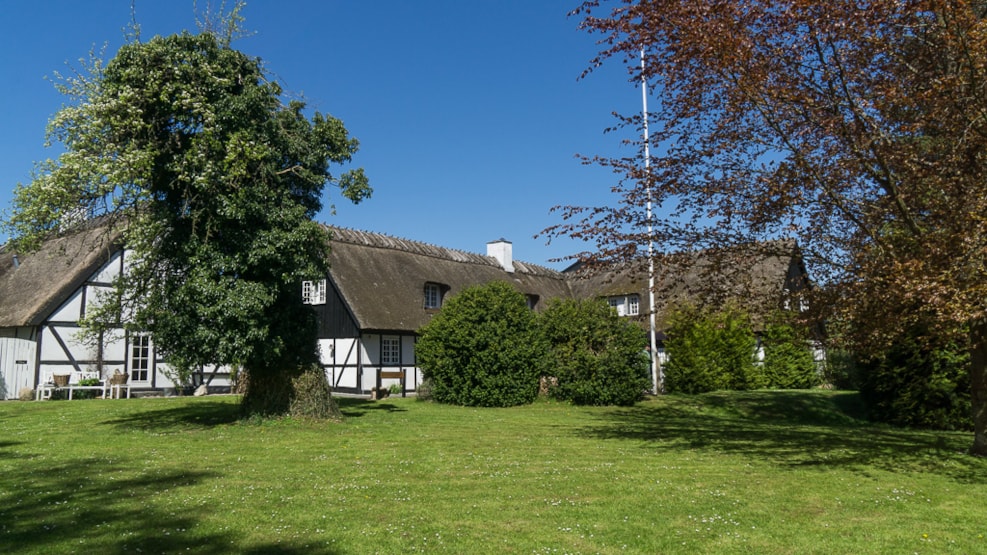 Tourist Information Slangerupgaard
The Touristinformation at Slangerupgaard is ready to help you on your journey in SydkystDanmark
Welcome to Slangerupgaard Bed & Breakfast, which is perfect for a cosy family holiday, a romantic getaway weekend, as well as smaller corporate and training events. There is a lovely relaxed atmosphere at this family-run place, which is partially housed in an old timber building with horses and rabbits. 
Enjoy the many cosy nooks and sheltered spots, either in the spacious garden, the enclosed courtyard or from one of the terraces that overlook the paddock. Or work up a sweat on the playing fields. Inside, you can have a game of billiards or enjoy yourself in the living room with the many games available. 
Slangerupgaard Bed & Breakfast is in the perfect place with a whole range of experiences nearby. Faxe Ladeplads with its shops, eateries, lovely beach, marina and the family activity "Mini Town & Park", is well within walking distance. And several cycling and walking trails also make the place a good starting point for those who want an active holiday.  
The rooms at Slangerupgaard Bed & Breakfast are cosy and simply furnished.