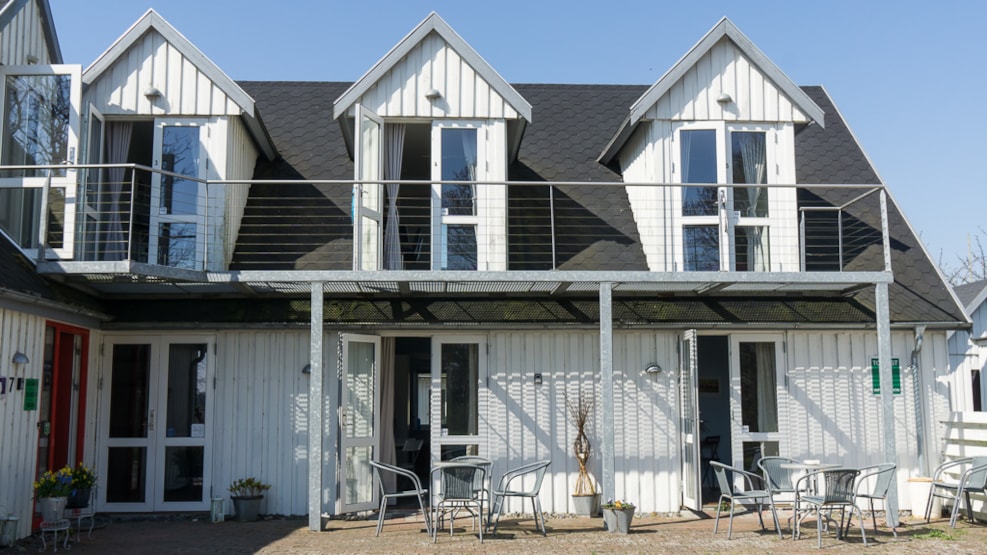 Tourist Information Quistgaarden
The Touristinformation at Quistgaarden is ready to help you on your journey in SydkystDanmark
B&B for bon vivants and families with children

Between Bisserup and Karrebæksminde in the lovely surroundings of Southzealand, lies Quistgaarden Court.

Quistgaarden is newly renovated and offers attractive rooms with own bathroom, a cosy communal room and a lovely large kitchen.

As Quistgaarden also is a Wellness-Center, various wellness-treatments can be booked, as well as use of the sauna, steambath and heated outdoor-pool with views over the beach and woods.

Quistgaarden lies 3 min from a beautiful beach and close to BonBon-Land and golf-course. Ideal for bon-vivants and families with children.

Quistgaarden has 3 doublerooms with bathroom and 2 appartments with 2 rooms. 

They also have a suite with 2 bedrooms, bathroom and livingroom with tv and view of the sea from the balcony.