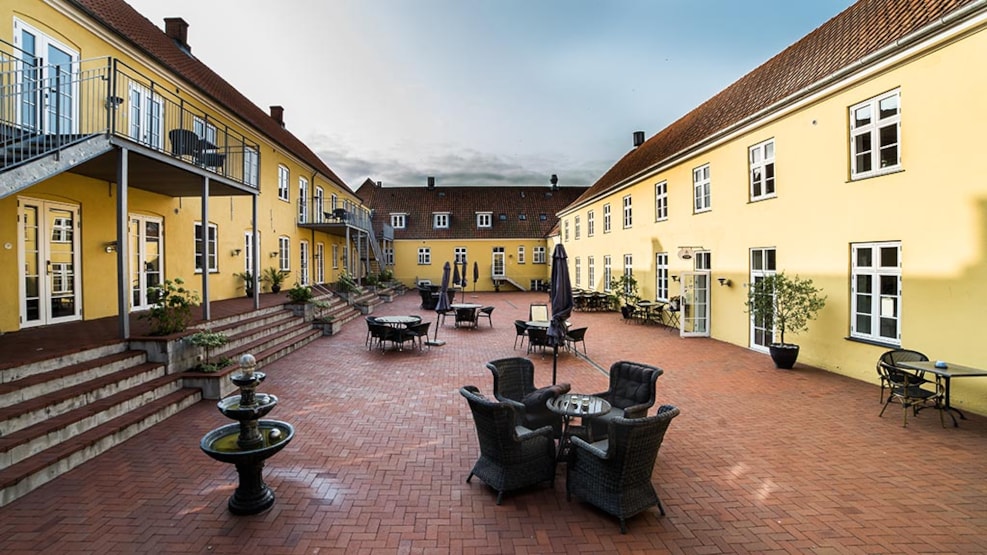 Tourist Information Hotel Residens Møen
The Touristinformation at Residens Møen Hotel & Cafe is ready to help you on your journey in SydkystDanmark
Hotel Residens Møen is a combined holiday and conference centre with double rooms, apartments, a restaurant and conference facilities. The beautiful yellow buildings used to be used as a navigation school, and were later used as a jail for wealthier citizens. If the walls could speak, they'd probably tell many frightening and interesting stories.
The apartments at Hotel Residens Møen are bright and well-decorated, with a special focus on guests' comfort. We have 18 modern hotel apartments with room for 3-8 people, 6 double rooms and 7 suites. Extra beds are available for adults or children, on request and at additional cost.
In addition, four of the apartments are particularly suitable for guests with disabilities.