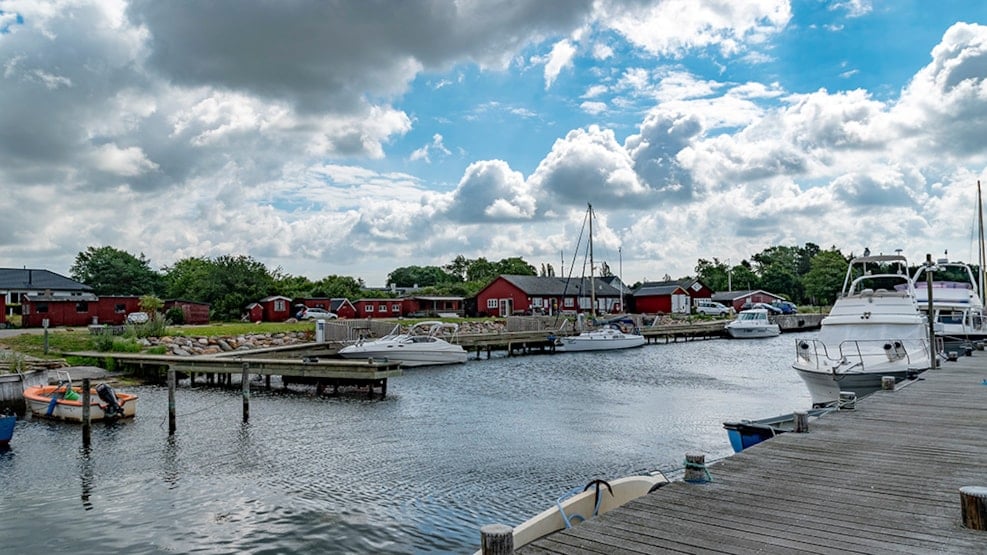 Tourist Information Harbolle Harbor
The Tourist information at Hårbølle Havn is ready to guide you with information about South Coast of Denmark
Hårbølle Havn is a small harbour on West Møn. Here you will find lively activity among the local fishermen, making the atmosphere quaint and charming.
The harbour attracts visiting sailors, who come here to visit the many nearby attractions and to buy provisions from the sweet grocery.
The area around Hårbølle Havn offers a number of possibilities; east of the harbour you can swim from the excellent beach, and there are footpaths with green areas where you can go for walks out towards the water. The area is also a favourite haven among anglers.
The annual Møn Rundt Regatta begins at Hårbølle Havn. Two regattas, which both begin on Saturday morning and take place around Møn. From land, you can enjoy the view of the many beautiful sailboats at Grønsund, as well as around all of Møn.