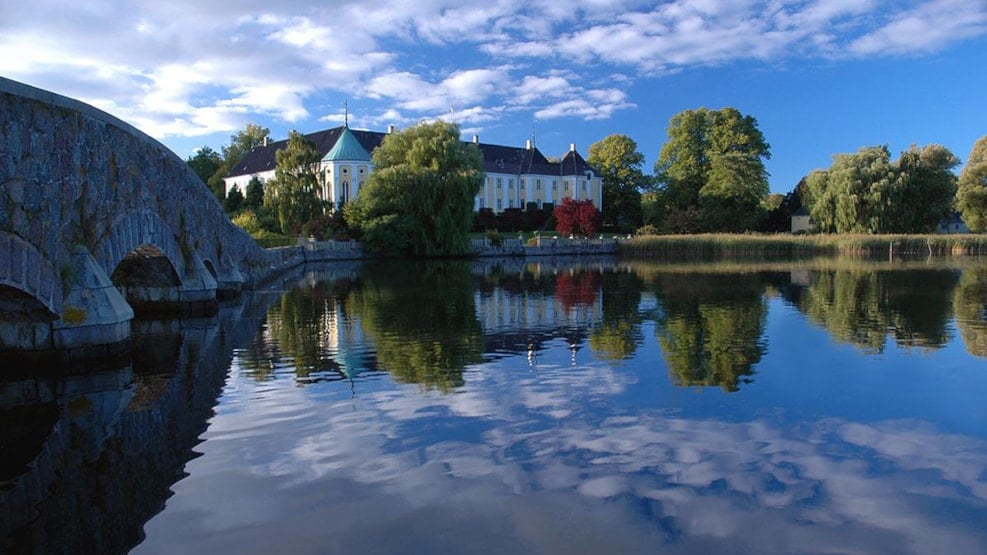 Tourist Information Gavnø Castle
The Touristinformation at Gavnø is ready to help you on your journey in SydkystDanmark
Gavnø - the Island of Flowers - where historical memories, art, nature and flowers are united in one place. Already in the 12th century there was a pirate's castle at the island. In 1398, however, it was purchased by Queen Margrethe the Ist, who turned it into a convent for "unmarried women of noble rank". Today Gavnø Castle is one of Denmark's finest rococo castles, where the visitor will find a great many things of interest, e.g. the largest privately owned collection of paintings in Scandinavia. Please notice The Great Dining Room and the beautifully furnished guest rooms from the 1750'es. The rooms are still used on special occasions.

Also to be seen: Gavnø Convent Church, Gavnø Castle Garden, the adventure course Gavnø Go Fly, The Land of Pirates - a nature playground, Treasure Hunt, the largest private collection of paintings in Scandinavia, and The Castle Brewery.

Dogs are allowed in the castle garden wearing a leash, but not in the castle. Handicap toilets are located by the entrance and handicap ramps are placed by the entrance to Café Tulipanen and the convent church.