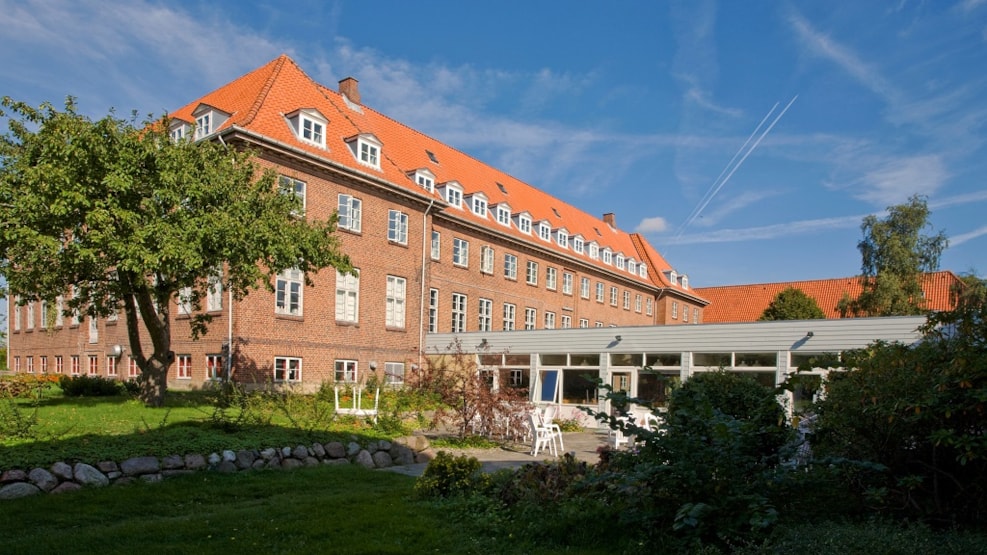 Tourist Information Emmaus
The Touristinformation at Emmaus is ready to help you on your journey in SydkystDanmark
Emmaus is centrally located in Haslev and is housed in the beautiful main building from the 1920s, who previously served as high school. The buildings are surrounded by a large park, apple orchard and plenty of parking.
Modern and classical art
Gallery Emmaus sells contemporary and classical art. We specialize in art that expresses values. From nature to the big existential questions. Gallery Emmaus has more than 30 renowned artists associated, and  every year guest exhibitors. The styles vary from abstract of approximate figuratively almost photographic expression. It exhibited and sold paintings, both oil, acrylic and watercolor, lithographic prints and drawings and sculptures in stoneware, glass and bronze.
In the gallery is an exciting shop with posters and art cards, crafts, bags, scarves, creative jewelry etc.
Hostel
Besides the Gallery, Emmaus also offers 30 single and double rooms and 4 large family rooms with lounge. The rooms have a private bathroom and kettle with free access to tea bags and instant coffee. The room rate includes linen and towels as well as wifi. There is access to TV room and kitchen with coffee maker, kettle, stove, microwave, refrigerator, and small dining area.
Welcome to Emmaus