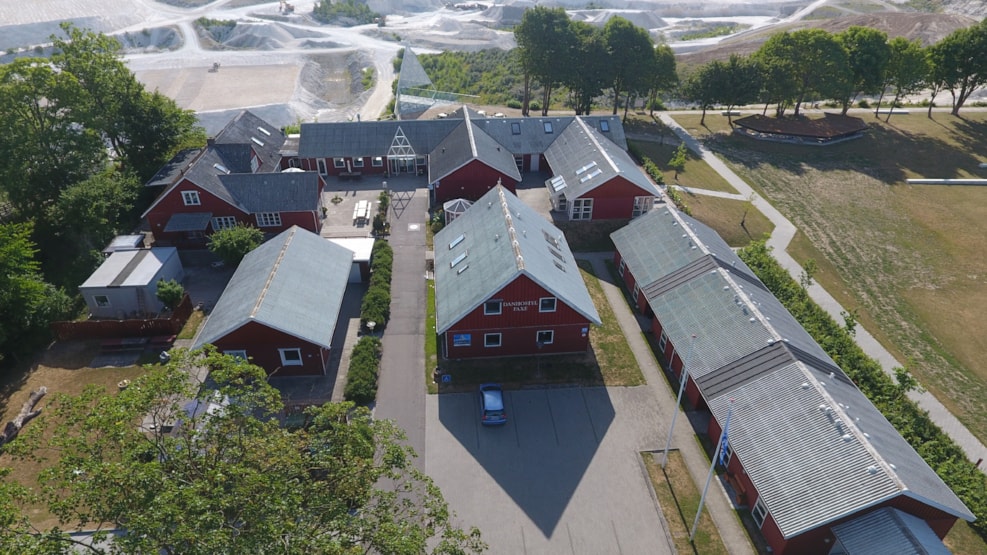 Tourist Information Danhostel Faxe
The Touristinformation at Danhostel Faxe is ready to help you on your journey in Copenhagen Coast & Countryside
Danhostel Faxe welcomes you to a unique view, where you can explore Faxe Kalkbrud, which is a 63 million year old coral reef, where fossils only are waiting to be found.
We are in the middle of the southern Zealand nature, with a short distance to the beach and forrest. There is something for the whole family and a lot of sights nearby.
Danhostel Faxe is located a few meters from the city center with opportunities for shopping. Bus- and train station is also close by, for those who need to use public transport.
You will find plenty of great cycling routes nearby, and we gladly offer a locked shed for your bike. You have the opportunity to use our communal kitchen, grill and fire place, if you want to make your own food for the family. Large outdoor common areas and a living room with games and TV.

Danhostel Faxe have 21 rooms available with room for 88 people, of which the 4 of the rooms are hotel standard. We also have company and conference rooms, with modern audiovisual and wireless internet.
We have also ben a social enterprise /protected employment for people with special needs, for more than 30 years.