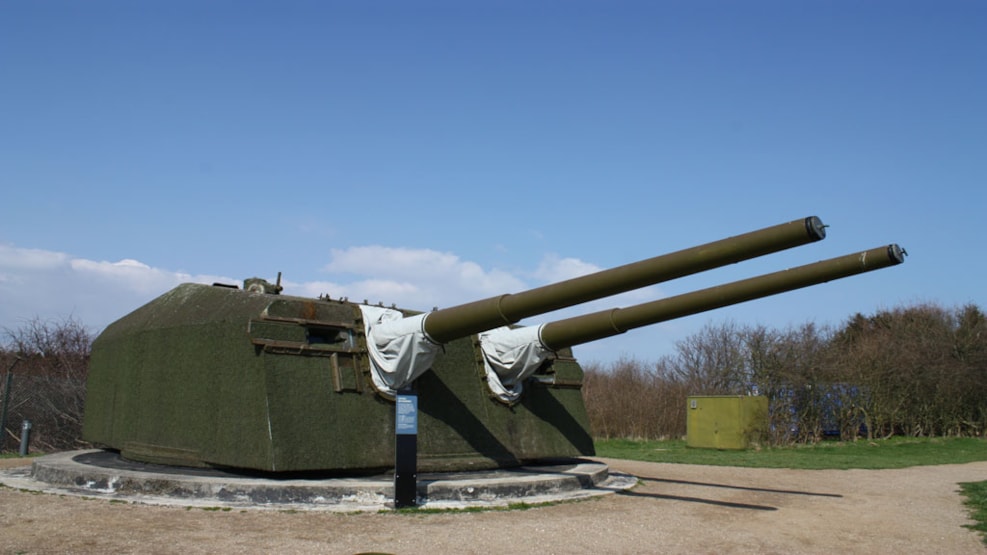 Tourist Information Cold War Museum Stevnsfort
The Tourist information at Stevnsfort Cold War Museum is ready to help you on your journey in SydkystDanmark
During The Cold War, Stevnsfort was a secret part of the defence of Denmark and NATO. The peninsula of Stevns would have been on the absolute frontline if war had broken out between the East and the West. This is why Stevnsfort was built, and for 40 years, the staff here were ready for war around the clock.
Today, you can experience the nuclear attack-proof fortress as it appeared when war loomed closest. Any visit to the fortress is a special experience when you join one of the museum's 20 dedicated and different guides for an exciting tour with stories about the ever-present war in unique and authentic settings.
On a guided tour, you will see the cannons, the other installations in the area and the subterranean fortress, which consists of 1.7 km passages, 18 metres below ground. 
On your own, you can explore the outdoor area of the fortress, see films in the museum's cinema and visit the museum's exhibition on The Cold War.

For further information please look at the website