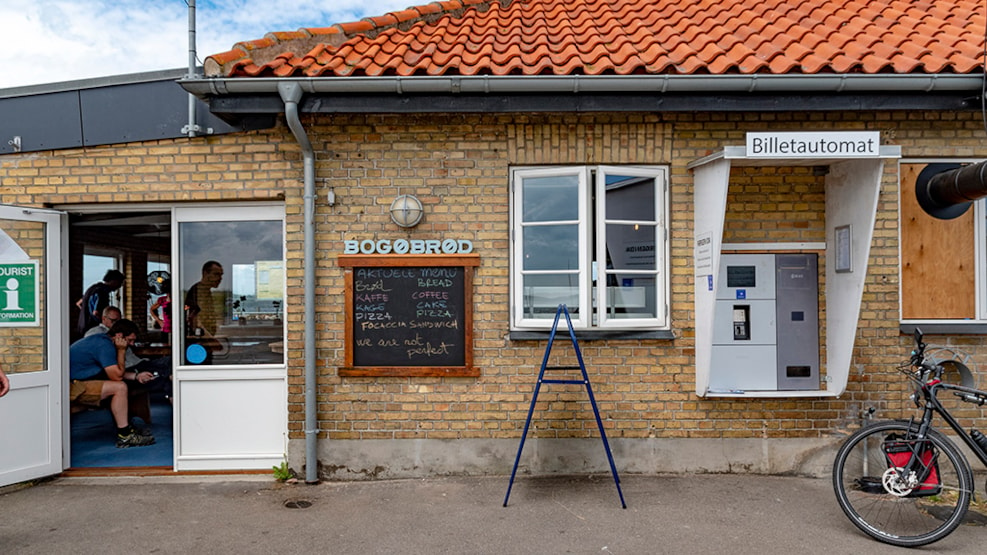 Tourist Information Bogø Brød
The Tourist information at Bogø Brød is ready to help you on your journey in SydkystDanmark
Bogø Brød is located at Bogø Harbor just off the ferry crossing between Stubbekøbing and Bogø.
The cozy cafe offers authentic Italian pizza, local produce and bakery. But it is not just a regular café, the owner Christian comes from Marostica in northern Italy, so he knows how an Italian pizza should taste.
You can order a sourdough pizza baked in a wood-fired stove, taste the special Bogø bread baked on rye flour from Møn and Bogø Bock from Møn Brewery. You can also buy hand-picked delicacies that come from Marostica.