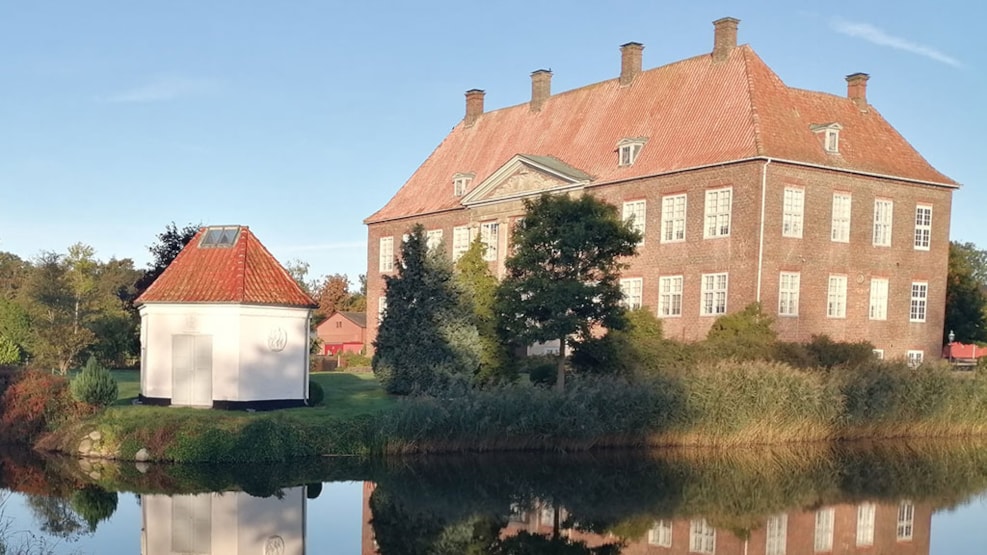 Thorvaldsen Collection on Nysø
The Thorvaldsen collection on Nysø near Præstø Fjord offers a unique art experience of the works that the sculptor Bertel Thorvaldsen performed during a stay at Nysø Estate in the last years of his life.
Nysø Gods, near Præstø, hides a little secret: in the eastern courtier's wing, by the estate's barn, there is a little museum dedicated to the artist Bertel Thorvaldsen.
Here you can experience some of the works Thorvaldsen created in the last six years of his life, when he often stayed at Nysø (1838-1844). The artworks at Nysø are rather special, as they consist of clay models instead of plaster ones. Christine Stampe saved the sculptures from being reused and had them fired at the estate's brickworks. The museum also houses a number of drawings.
Thorvaldsen enjoyed staying at Nysø with his close friends Henrik Stampe and his wife Christine, especially when he found himself surrounded by too much noise and fuss in Copenhagen. Baroness Stampe had a workshop set up in the main building and built a small studio for Thorvaldsen in the garden.