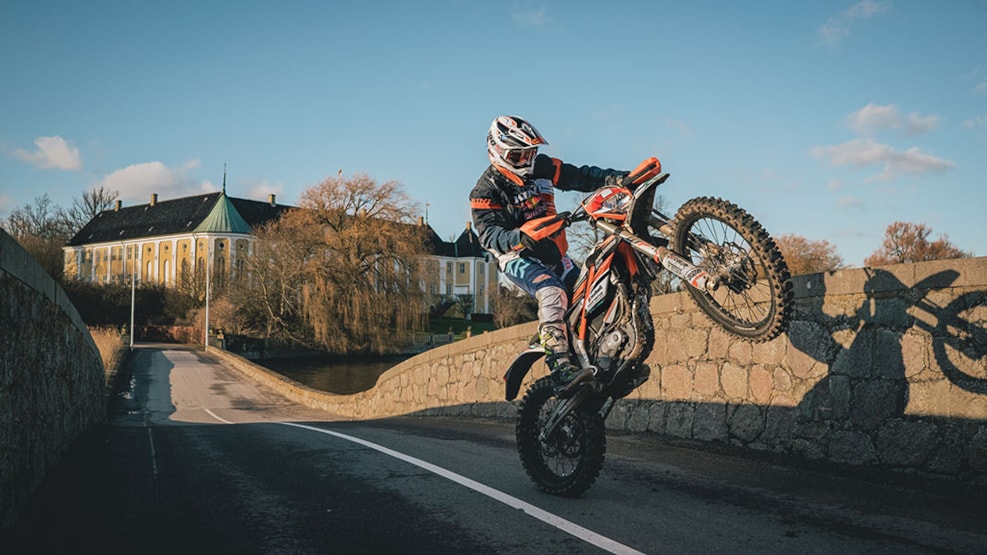 Thomas Kongshøj Adventure - Gavnø
Are you into adventure? Then you have come to the right place!
Thomas Kongshøj is a professional Offroad driver and he is 10 x Danish champion in Motocross and Enduro under the name of Thomas Kongshøj Racing. Most recently, Thomas Kongshøj won a 3rd place at the World Cup in Abu Dhabi dessert Challenge. Thomas, has together with his talented team of mentors and instructors, made it possible for you to have a completely unique experience at Gavnø in Denmark, which meet you at all levels of racing and adventure.
Here you get the opportunity to experience nature in a very special way! Let's ride the adventure together!
An experience at Thomas Kongshøj Racing is a completely unique trip throughout 650 hectares of beautiful nature. The experience is characterized by a mixture of Offroad and Enduro, which means that the drive takes place in nature, which involves sand, forest, soil and beach trips. Unlike Motocross which is on a closed track. EVERYONE can participate at their own level and everyone will have a good experience. We have put together a number of packages that give you the opportunity for adventure that fits you.