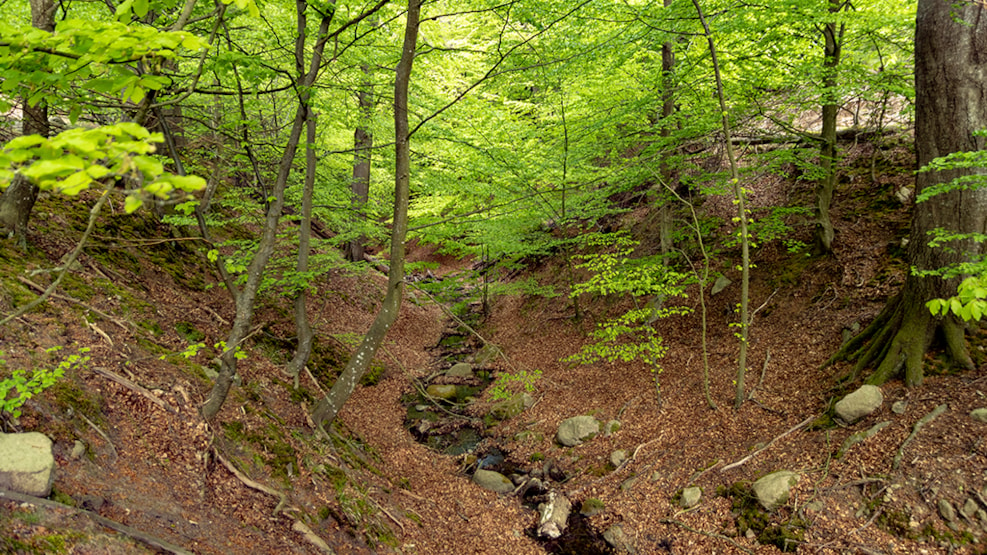 Svenskekløften
In Hesede Forest you find a very "dramatic" forest area, where suddenly in the middle of the forest opens a high, steep gorge at 30-35 meters height. The place is great for a picnic where the kids can play on the slopes and swing in a suspended rope on ​​a plateau in the middle of the ravine. According to an old legend, the Swedes hid here for the Chief of the Gjønge during the war in 1660 - of which the name (Svenskekløften = Swedish gorge).
On the forest paths down to the gorge you pass the Paradise Garden, where you can see many ​​rare imported plants.
At the opposite end of the forest is the Villa Gallina restaurant, from which you can enjoy the view of the beautiful lake and surrounding forest.