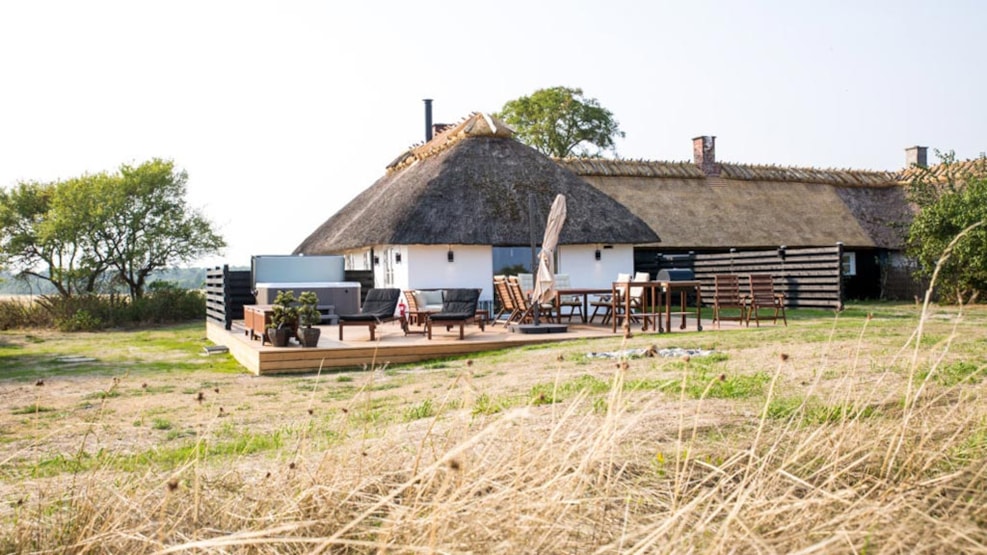 Strandhuset Caroline (Beach House)
The beach house Caroline is a cozy holiday house with accommodation for up to 8 persons and with a direct access to a private beach. The holiday house is perfect for a family holiday and comes with a beautiful outdoor environment. The house has two separate rooms, a sofabed and a totally renovated bathroom, a lovely and large kitchen/dining room with a direct access to the terrace and the outdoor spa.

The holiday house is located in scenic surroundings just 1 km north of the center of the holiday park, where you can enjoy all adventures to the maximum.
With our concept houses, the following is included in the price:
Unlimited access to indoor pool/water complex
Unlimited access to Adventure Golf
Unlimited access to Trampoline Land
Unlimited access to WiFi
Welcome package
Access to all other activities in the holiday park, that are already free