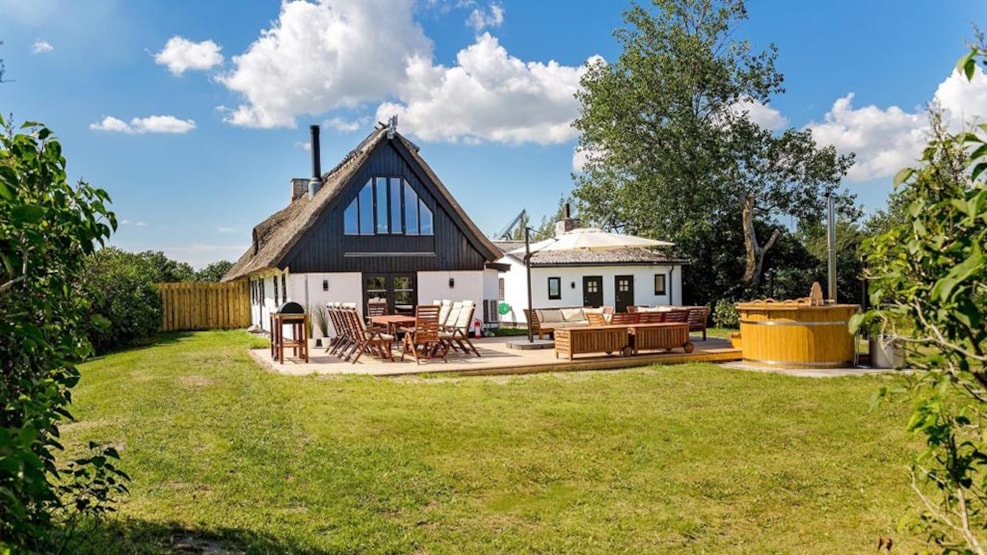 Strandhuset Amalie (Beach house)
Beach house Amalie is a cozy holiday house with accommodation for up to 8 persons, which makes it suitable for two families. It has direct access to a private beach and loads of outdoor ambiance. Try for instance the wilderness bath under the starry skies – a real pleasure you just have to experience.
The holiday house is located in scenic surroundings, just one kilometer from the center of the holiday park, where all adventures can be enjoyed to the fullest.
Included in the price of our concept houses you also get:
Unlimited access to indoor pool/water complex
Unlimited access to Adventure Golf
Unlimited access to Trampoline Land
Unlimited access to WiFi
Welcome package
Access to all other activities in the holiday park, that are already free