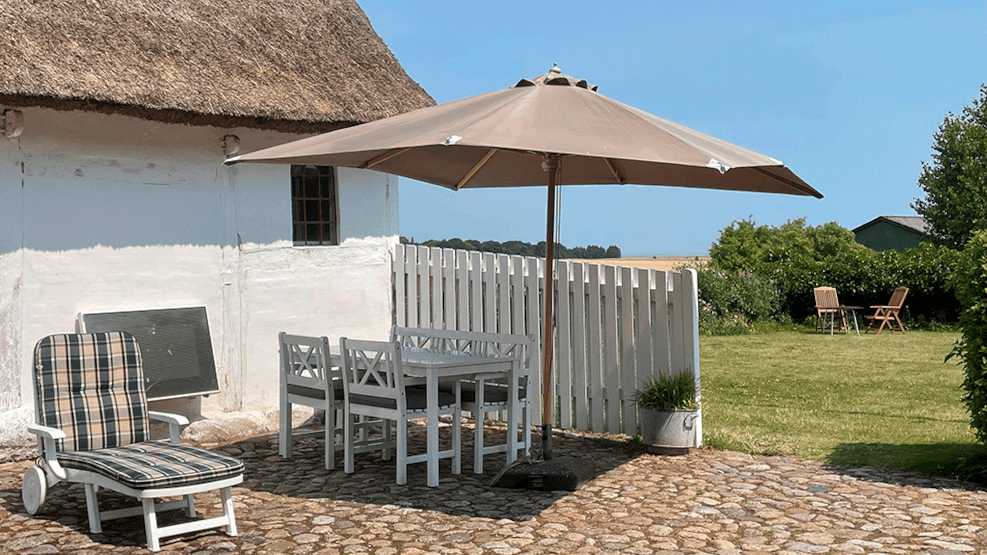 Strågården Nyord
Strågården Nyord is a cozy B&B with 4 double rooms and 2 bathrooms. The farm was built in 1765 and is today preserved, it is beautifully set overlooking fields and meadows. Here you have an unike opportunity to get close to nature and relax in beautiful surroundings.
You can book one night or more nights with or without breakfast. You can also book a stay where they include a Dark Sky experience with their certified Dark Sky Guide. Read more on their website.
Nyord is a small island located north of Møn. You get out there by passing the Ulvshale Forest, crossing the fixed link, which consists of a small dam and a low bridge with only one roadway.
Nyord is quit small with its 5 km2 and 32 permanent residents. 2/3 of the island is protected and classified as a bird sanctuary and biosphere reserve. There are great opportunities to see the many different birds Nyord has. On the way from the bridge to Nyord village you get a lovely overview from our little bird tower. Here you can see birds of all sizes ranging from small swallows to large sea eagles.
The view from the island is also fantastic, especially from the small pilot house "Møllestangen", which is the island's landmark as well as Denmark's smallest museum.
Nyord has, together with Møn, obtained the international certification as Dark Sky Park and Dark Sky Community. This means that it is one of the best places in Northern Europe to see the Milky Way and the stars because Light pollution is very small.